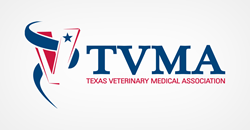 Preventing heartworms is far easier, safer and more affordable than treating the disease, so partner with your veterinarian to protect your pet now.
Austin, Texas (PRWEB) March 31, 2017
National Heartworm Awareness Month is a time for pet owners to start the conversation with their veterinarians about heartworm prevention. It's especially important for pet owners to be proactive about protecting their pets in Texas, where the vehicle for heartworm disease—mosquitoes—runs rampant. Preventing heartworms is far easier, safer and more affordable than treating the disease, so it's vital to partner with veterinarians to protect pets now.
Heartworm disease is caused when a female mosquito bites a pet, transmitting a parasite into the bloodstream. Without treatment, the parasites mature into adult heartworms, which can migrate into the blood vessels that connect the heart and lungs. As the heartworms grow in these areas of the body, they obstruct blood flow and can spread into the heart itself. The presence of heartworms can cause such complications as blood clots, high blood pressure, reduced oxygenation of the lungs and body tissues, difficulty breathing and even death. "Texas is the place to be for mosquitos," said Hilary Granson, DVM, a member of the Texas Veterinary Medical Association (TVMA) who practices in Houston. "For some pet owners, there's a misconception that if a pet is housed indoors he or she won't get infected. But mosquitoes seem to not care about a closed door or window."
Signs that pets may be positive for heartworms include persistent cough, difficulty breathing, intolerance to exercise, decreased appetite and weight loss. While infected cats may show signs of lethargy, vomiting or asthma, unfortunately, the first sign is often sudden collapse or death. "Because they're so much smaller, the worm burden is lower and often not detected by routine tests," Dr. Granson said. "So when a cat does show clinical signs, the disease can already be quite severe. The same scenario can be found in other small mammals such as ferrets."
Because testing and treating for heartworms can be arduous and complicated, prevention is the easiest and most effective way to protect pets from this deadly condition. "While treatable in dogs, the treatment is not benign and carries risks," Dr. Granson said. "At a time when prevention costs between $10 and $20 a month, why are we even letting animals become infected with this life-threatening parasite when we have the means to stop it from ever happening?"
Have questions about a pet's health while not in the veterinary clinic? TexVetPets.org brings the pet owner-veterinarian relationship online by offering information that is written and reviewed by Texas veterinarians. For more information on heartworm disease in pets, visit http://www.texvetpets.org/article/heartworm-disease-2. For more information on how this disease affects cats, visit http://www.texvetpets.org/article/can-my-indoor-cat-get-heartworms.
About the Texas Veterinary Medical Association
Founded in 1903, the Texas Veterinary Medical Association is a professional association composed of more than 3,700 veterinarians committed to protecting public health, promoting high educational, ethical and moral standards within the veterinary profession and educating the public about animal health and its relationship to human health. For more information, call 512/452-4224 or visit http://www.tvma.org.