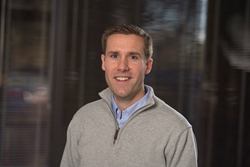 "I look forward to leading our Dynamic Solutions International executive team towards evolving our superior storage products by developing and implementing a strategic plan built around innovation."
Englewood, Colo. (PRWEB) March 30, 2017
Dynamic Solutions International, a leading international provider of data storage solutions, today announced the promotion of Leonard Salvaggio to president. In this role, Salvaggio will formulate and implement strategic plans to guide the direction of Dynamic Solutions International, as well as lead the executive team to deliver innovative data storage technology.
During his tenure at Dynamic Solutions International, Salvaggio has played a critical role in defining and effectively communicating the direction of product development and sales.
"Leo has proven to be a powerful leader for our organization over the last ten years," said Jim Tarbell, co-founder and member of the Dynamic Solutions International board of directors. "He maintains an awareness of the competitive landscape while identifying opportunities for expansion and product development. It has been a true honor to watch Leo advance through the ranks at our company, and I look forward to watching him take on the role as president and exceed all expectations."
Salvaggio joined Dynamic Solutions International as a sales manager in 2006. From there, he worked his way up to executive vice president, and now president. Prior to joining Dynamic Solutions International, Salvaggio worked as a portfolio sales executive with Unisys for more than seven years.
"For over 18 years I have been leading a team of sales professionals through the IT storage solutions landscape," said Salvaggio. "I look forward to leading our Dynamic Solutions International executive team towards evolving our superior storage products by developing and implementing a strategic plan built around innovation."
Salvaggio holds a bachelors degree in computer information systems and a master of business degree from University Detroit Mercy. He was also recognized by ColoradoBiz Magazine as one of "Colorado's 25 Most Powerful Salespeople," and holds an EMC Velocity Affiliate Development for Sales certificate.
About Dynamic Solutions International
Dynamic Solutions International has been in the data storage business for over 45 years and is one of the leading providers of VTL storage solutions. The company provides customized data storage solutions for financial, government, healthcare and higher education entities. Through its industry partnerships, Dynamic Solutions International provides complete solutions that combine world-class hardware and software with exceptional service and support, so your information is both safer and easier to manage.
For more information about Dynamic Solutions International products and services, visit http://www.dynamicsolutions.com.