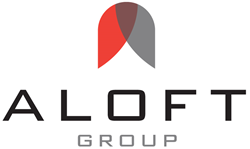 Newburyport, MA (PRWEB) March 30, 2017
Healthcare brand strategy consulting and marketing communications firm, Aloft Group, today unveiled the results of their Spring 2017 American Health Care Act (AHCA) Survey in which respondents were asked questions about their coverage under Obamacare/The Affordable Care Act, and how they feel about a new plan (AHCA) in comparison.
Aloft's report is based on exclusive survey data collected in mid-March 2017 to consumers representing every major region across the country.
Overall, while respondents were pretty aware of the AHCA, there was a collective hesitancy towards a replacement plan, with many having an overall positive or neutral opinion of their current coverage under Obamacare/ACA.
Among the most interesting findings:

52.4% of respondents are against a replacement plan altogether
50.5% feel that their coverage will at least worsen a little with a new plan
62.9% perceive that less people will be covered under the AHCA as compared to Obamacare/ACA
41.9% list quality of care as their number one concern with a change in healthcare legislation, topping both the cost of premiums and deductibles.
"The results from our survey are an important reminder to providers that a good portion of their patient population is concerned about declining coverage, which means high quality patient care and putting a priority on patient experience is always a top priority to encourage loyalty in these uncertain times," said Matt Bowen, president and CEO of Aloft Group.
For more detail of the survey results, please download Aloft Group's Spring 2017 AHCA Survey infographic here http://hubs.ly/H06VY4D0
About Aloft Group, Inc.
Aloft Group is an internationally focused brand strategy, strategy-organization alignment and marketing communications firm committed to helping organizations achieve business and sales objectives and attain leadership positions across countries, markets and channels. Aloft Group specializes in health and health technology and has helped lead growth brand strategy and growth initiatives with such brands as the New England Journal of Medicine), FUJIFILM Medical Systems, AAAS-Science Magazine, MediRevv, Sciex, Beacon Partners, GE, The North Face,
Clinithink and Nuance. Aloft is part of E3, a hands-on team of over 1000 from 30 organizations across 24 countries. For more information, please visit http://www.aloftgroup.com. Follow Aloft at http://www.twitter.com/aloftgroup.
-END-