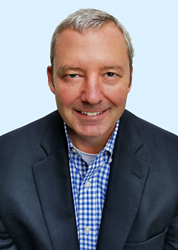 Patients need a better understanding of their health so they can take ownership of outcomes.
Atlanta, GA (PRWEB) March 31, 2017
Nucleus Medical Media, Inc., an award-winning creator of medical illustrations, medical animations, and interactive multimedia, announced today that Thomas M. Nickles III has joined the company as Director of Strategy & Growth. Nickles brings more than twenty years of wide-ranging business, healthcare, and I.T. experience. He has been a significant contributor to some of the most prestigious companies in the world including McKesson, Depuy (a unit of Johnson & Johnson), and NetApp. In this new role, Nickles is responsible for defining and implementing the strategic direction and growth of the company.
"At Nucleus, our unique animation library of complex medical procedures allows our customers to visually consume health-related information," says Nucleus Co-Founder and CEO, Ron Collins. "The next phase of the Nucleus evolution is to widen our market penetration and globally scale the incredibly impactful work we've done throughout the past decade. Thomas' vast experience and network coupled with his creative approach to scale should help us to continue to grow at an exponential pace."
Nickles joins Nucleus at a time of rapid expansion. With solutions ranging from the Nucleus Animation Library to responsive design microsites, Nucleus is the top provider of visual patient education and medical marketing content in the world. A short list of Nucleus clients include HCF Insurance, Philips Healthcare, Duke University Medical Center, NYU Langone, Northwestern Memorial Hospital, Renown Health, Covenant Health, Gwinnett Medical Center, Lehigh Valley Health Network, and HCA Healthcare. The company has also enjoyed an exceptionally popular position on YouTube as the most widely viewed medical animation channel. They boast over 500,000 subscribers and almost 300 million views.
"Patients need a better understanding of their health so they can take ownership of outcomes" says Nickles. "Nucleus has an unparalleled ability to deliver value by leveraging existing content and customization capabilities. Our media library includes thousands of disease, condition, diagnostic and surgical procedures developed over the last 10 years."
Nickles adds, "What really attracted me to this opportunity was the customer-first culture exuded by Ron Collins, Keith Pavlik (Co-founder), Bill Braswell (VP of Sales) and the rest of the team. Further, we are at a critical junction in healthcare due to the changes in Washington that could lead to swift and unforeseen opportunities that singularly position Nucleus to add value to our constituents."
Nickles brings with him a significant track record of growth and strategic planning. Possessed with an entrepreneurial spirit and an extensive background in leadership, Nickles has held roles as an investor, owner, manager and sales executive. He has a B.S. from the School of Architecture at Auburn University and an MBA from Georgia State University.
About Nucleus Medical Media
Founded in 1997, Nucleus Medical Media, Inc. is an award-winning creator and licensor of medical illustrations, medical animations, and interactive multimedia for the publishing, legal, healthcare, entertainment, pharmaceutical, medical device, and academic markets. Additional information about the company can be found at http://www.nucleushealth.com.