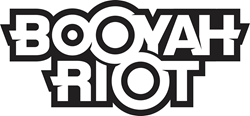 Channeling vibrant tropical house vibes, Booyah Riot's "2 AM" is a treat for any EDM lover.
Miami, FL (PRWEB) April 04, 2017
The group's third original release spreads like an ear-pleasing virus. Channeling vibrant tropical house vibes, Booyah Riot's "2 AM" is a treat for any EDM lover.
This lyric-focused track shows a softer side of this Miami-based group. It describes a woman that a guy cannot get off of his mind. Sadly, she only reciprocates the feelings when she has had a few too many. She relies on him for late-night love, but he wants much more of a relationship: "Cause you're a sight for sore eyes and I can't keep mine off you."
Soft keys lead in with crisp vocals that move the song forward. Once the bass drops tropical percussive elements come together for a vibe that can brighten up any room. Vocal manipulation and handclaps send the listener's mind to a summer pool party.
"2 AM" is available for streaming along with all of Booyah Riot's releases on:
YouTube: https://youtu.be/htyuKfbMkIk
Spotify: https://open.spotify.com/artist/7lFwcU7LRHVOfvhXkYZIww
SoundCloud: https://soundcloud.com/booyahriot/2am/s-mZvJ4
Though they have only been working together for a couple of years, Gio, Kong, and Wilemind have been making waves throughout many EDM circles. This latest track is further proof that Booyah Riot can please a variety of audiences. Infiltrating DJ booths and headphones in Miami and around the country, these jokesters are on the rise in a major way.
About Booyah Riot
Three guys from Miami that got together to create Electronic Dance Music inspired by many different genres. The group is made up of Jovany "Gio" Black, Mitchell "Kong" Domenech, and Lewis "Wilemind" Farsedakis. Their sound melds pop, future and house. Check them out at http://www.BooyahRiot.com.