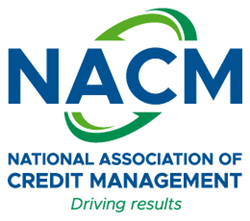 The fact is, good numbers still dominate. They are just not quite as good as they had been.
Columbia, MD (PRWEB) March 31, 2017
The combined score dipped only slightly, from 55.4 to 54.3, despite a small gain in the unfavorable categories. A state of anticipation in the economy, allowing for more growth and expansion than otherwise, may be fading due to some disappointment.
"This is typical of a boom fed by expectations," said NACM Economist Chris Kuehl, Ph.D. "Patience wears thin as fast as it develops. The fact is, good numbers still dominate. They are just not quite as good as they had been."
The combined favorable readings fell to 60.6 after reaching 63.6 last month, but this remains the third-highest reading in the last 12 months. The combined score for unfavorable factors showed a slight improvement.
For the last several months, the good news has been from the favorable factors, but this month these scores were generally lower. Among the favorable, dollar collections took the biggest hit, suggesting that a good number of companies are struggling to pay their debts. The amount of credit extended also fell, but is still the second-highest reading in the last year.
Among the unfavorables, two categories are in expansion territory while four are still in contraction. Slight improvement was seen in the rejections of credit applications category, as well as for accounts placed for collection. The score for disputes fell slightly while dollar amount beyond terms fell rather badly. There was some improvement in the filings for bankruptcy category. The overall improvement among unfavorables was minimal, but it was better news than in earlier months when stress was seen in the scores.
"The data this month is not as encouraging as it has been, but the numbers still indicate a strong and growing economy healthier than it was most of last year," Kuehl said. "There appears to be some separation between those companies that have been doing well and those that are not keeping pace."
For a complete breakdown of the manufacturing and service sector data and graphics, view the March 2017 report at http://web.nacm.org/CMI/PDF/CMIcurrent.pdf. CMI archives may also be viewed on NACM's website at http://www.nacm.org/cmi/cmi-archive.html.
ABOUT THE NATIONAL ASSOCIATION OF CREDIT MANAGEMENT
NACM, headquartered in Columbia, MD, supports more than 14,000 business credit and financial professionals worldwide with premier industry services, tools and information. NACM and its network of affiliated associations are the leading resource for credit and financial management information, education, products and services designed to improve the management of business credit and accounts receivable. NACM's collective voice has influenced federal legislative policy results concerning commercial business and trade credit to our nation's policy makers for more than 100 years, and continues to play an active part in legislative issues pertaining to business credit and corporate bankruptcy. NACM's annual Credit Congress & Exposition conference is the largest gathering of credit professionals in the world.