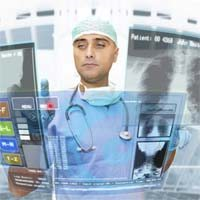 IMPRINT, chemotherapy, and P/D is associated with promising overall survival rates...
Raleigh, NC (PRWEB) March 31, 2017
Doctors at Memorial Sloan Kettering Cancer Center have published survival data on 209 people with malignant pleural mesothelioma suggesting that those who had intensity-modulated pleural radiotherapy to one side of their chest after surgery had better outcomes. Surviving Mesothelioma has just published an article on the new research. Click here to read it now.
Of the 209 study subjects, 131 had conventional radiotherapy after pleurectomy/decortication (P/D) surgery to remove their diseased pleural. The remaining 78 had the more precise RT known as IMPRINT after their P/D surgery. All of the mesothelioma patients also had chemotherapy.
"Trimodality therapy including adjuvant hemithoracic IMPRINT, chemotherapy, and P/D is associated with promising overall survival rates and decreased toxicities in patients with malignant pleural mesothelioma," concludes author Fauzia Shaikh, MD.
A summary of the report in the Journal of Thoracic Oncology notes that thorough removal of the tumor, having good performance status, and having the epithelioid type of mesothelioma were also associated with longer mesothelioma survival.
"Deciding on the right combination of mesothelioma therapies is a major challenge for mesothelioma patients and their providers," says Alex Strauss, Managing Editor for Surviving Mesothelioma. "This study gives powerful evidence that this particular combination can be very effective for the right patients."
To read more about IMPRINT and its role in tri-modal mesothelioma therapy, see Tri-Modality Treatment Extends Mesothelioma Survival, now available on the Surviving Mesothelioma website.
Shaikh, F, et al, "Improved Outcomes with Modern Lung-Sparing Trimodality Therapy in Patients with Malignant Pleural Mesothelioma", March 21, 2017, Journal of Thoracic Oncology, Epub ahead of print, http://www.jto.org/article/S1556-0864(17)30213-7/fulltext
For more than a decade, Surviving Mesothelioma has brought readers the most important and ground-breaking news on the causes, diagnosis and treatment of mesothelioma. All Surviving Mesothelioma news is gathered and reported directly from the peer-reviewed medical literature. Written for patients and their loved ones, Surviving Mesothelioma news helps families make more informed decisions.