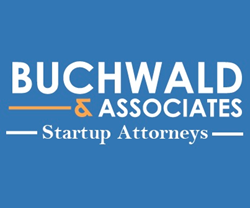 The creation of jobs for U.S. workers is crucial to demonstrating that an E2 investment is not marginal.
New York, NY (PRWEB) April 03, 2017
Currently, there are fears that new US policy might render the E-2 visa irrelevant. Buchwald, who also operates the E-2 Visa Lawyer (http://TheE2visaLawyer.com/) - a service geared towards overseas entrepreneurs and startup investors - predicts that this will not be the case.
The United States maintains many long-standing international treaties of "friendship, commerce, and navigation." The E-2 visa was born of these, created to foster greater international investment in the US. And this, says Buchwald, is why it will continue to be of critical importance.
"The E-2 visa has deep roots," Buchwald explained. "It was authorized via treaty before any other visa currently in existence. And unlike the others, the E-2 visa is based on bilateral treaties. Other countries must provide the same opportunities to Americans who wish to invest abroad."
This is, said Buchwald, the exact type of treaty favored by the Trump administration.
To qualify for an E-2 visa, investors must meet something known as the marginality requirement. In addition to investing a considerable sum in a US business, applicants must show that their investment will contribute to the American economy.
In other words, an investor must be able to demonstrate that they will create jobs.
"The creation of jobs for U.S. workers is crucial to demonstrating that an E2 investment is not marginal," said Buchwald. "The E-2 visa's approach to overseas investment meshes very well with Trump's stated objectives. It's extremely unlikely that Trump will attack the E-2."
Other visas will not be so lucky, Buchwald continued. NAFTA, for example, has already been targeted by Trump - putting the notorious TN visa at risk. And the government also recently announced the suspension of the "premium processing" option for the H1B visa.
The E-2 visa will remain crucial to foreign investment for the foreseeable future. Its positive connection to long-standing international treaties and potential economic gains guarantee such. Buchwald, meanwhile, remains committed to assisting investors who wish to apply for an E-2 visa.
"Overseas investors have a great deal of potential," said Buchwald. "The more investors we bring in, the higher the potential for economic growth."
###
About The E2 Visa Lawyer
The E2 Visa Lawyer is a service of Buchwald & Associates. Buchwald & Associates is a full-service law firm representing startups, private equity funds and international investors. Featured in multiple publications such as Inc., Entrepreneur, Forbes, and TechCrunch, Buchwald & Associates is one of the leading legal authorities for business professionals, particularly entrepreneurs and investors.