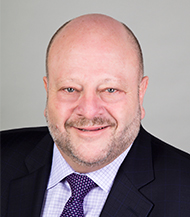 PHILADELPHIA (PRWEB) April 03, 2017
Philadelphia labor, employment and workers' compensation firm Willig, Williams & Davidson is pleased to announce that partner Stuart W. Davidson has been chosen to serve as an advisory board member for Our Generation Speaks (OGS).
Based in Waltham, Mass.,Our Generation Speaks is an internationally recognized fellowship program and incubator where emerging leaders from Israel and Palestine come together to create high-impact ventures. The fellowship establishes a set of innovative enterprises that generate significant social and economic value, while creating a cohort of young Israeli and Palestinian community leaders who cooperate across ethnic and political lines to build shared prosperity within the region.
"The unique approach of OGS in bridging understanding between Israeli and Palestinian men and women through entrepreneurship is inspiring and worth cultivating," said Davidson. "I am thrilled to be a part of the group's mission to serve as an incubator for change and to promote a more productive conversation regarding Israeli-Palestinian affairs."
Davidson will join internationally recognized community and business leaders on the OGS Advisory Board, including the board chairman, former Massachusetts Gov. Deval Patrick.
A passionate and committed labor attorney, Davidson has represented a diverse range of union workers, from musicians and longshoremen to commercial workers and NFL players. Davidson is also committed to community service. He has served on the Pennsylvania Board of Law Examiners, an appointment made by the Pennsylvania Supreme Court; and as chair of the American Friends of the Yitzhak Rabin Center.
Throughout his career, Davidson has been lauded by his peers. He is a recipient of the Jewish Labor Committee's Humanitarian Award, and has been included in The Best Lawyers in America® in the field of Labor and Employment Law since 1995. He also has been named a Pennsylvania Super Lawyer by Thompson Reuters since 2004.
About Willig, Williams & Davidson – Willig, Williams & Davidson (http://www.wwdlaw.com) is one of the largest and most respected union-side labor law firms in the United States. The firm has offices in Philadelphia, Media, Jenkintown and Harrisburg, Pa., as well as Haddonfield, N.J., and Chicago, Ill. Founded in 1979, Willig, Williams & Davidson focuses on representing labor unions, employee benefit funds and individual working people and their families on a variety of legal fronts, including national, regional and local contract negotiations; dispute resolution through mediation, arbitration and litigation; tax and benefit law compliance issues; discrimination and other employment matters; prepaid legal services for union members; and workers' compensation matters in Philadelphia and beyond.
# # #