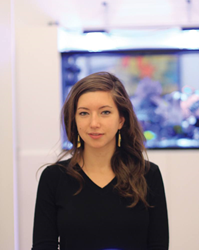 Now that cupping is coming to mainstream attention thanks to the recent olympic games, and Guasha is also better known, I needed to have these techniques available in-house.
New York, NY (PRWEB) March 31, 2017
Chiropractor Dr. Steven Shoshany has been utilizing acupuncture on and off for over 20 years, as a provider and a patient. He has experienced first hand the results of acupuncture and Traditional Chinese Medicine (TCM), especially when combined with other treatments and techniques. He has made the decision to offer acupuncture and TCM therapies as a permanent part of his integrated chiropractic and spinal decompression center.
This month, Dr. Shoshany is excited to welcome Carly Sorensen LAc. Carly is a Certified Acupuncturist and Herbalist. While traveling through China, Carly was intrigued by the methods used in Chinese medicine that went back hundreds of years, so she decided to pursue a path in biology and medicine. Carly received her Bachelors of Science at Long Island University in Brooklyn, and then went on to become a graduate of the prestigious Pacific College of Oriental Medicine in New York City. Carly Sorensen does not only provide acupuncture therapy, but also cupping, Reiki, along with being well versed in the application of herbal liniments, oils and balms to further the body's natural healing process.
Over the years, Dr. Shoshany has made it a point to seek out and constantly evaluate new and re-emerging therapies for treating often difficult to treat issues, like chronic neck pain and sciatica. For hundreds of years acupuncture has been the featured technique of Traditional Chinese Medicine (TCM). However, Dr Shoshany's practice is well aware of the many other components of TCM, like gua sha, tui na, qigong, and massage.
Dr Shoshany states that "In the past it has been difficult to expand beyond acupuncture, since it is often the only TCM therapy that people are aware of. Now that cupping is coming to mainstream attention thanks to the recent olympic games, and Guasha is also better known, I needed to have these techniques available in-house. I don't like making patients wait, and run around with referrals. We have chiropractors, massage therapists, physical therapist, and now an acupuncturist all working together in the same practice."
Dr Shoshany is certain that the addition of in-house acupuncture, tui na, qigong, and cupping therapy will allow an even better tailored, individualized program to help even more of his NYC patients. For more information on Tradional Chinese Medicine, acupuncture, cupping, or qigong please visit drshoshany.com