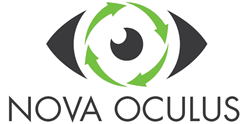 Intertek will provide the actual audits that allow us to obtain and maintain the certifications we require. -- Walter O'Rourke
Indian Wells, CA (PRWEB) April 01, 2017
Nova Oculus Partners has taken another critical step towards achieving full commercialization for the electrotherapeutic device it's developing to treat the dry version of Age-Related Macular Degeneration.
Chief operating officer Walter O'Rourke has announced the company has signed an agreement with the Intertek Group PLC to help guide its pioneering Nova Oculus device toward ISO certification worldwide. The ISO (International Organization of Standardization) establishes the criteria for companies to follow so their medical devices can be certified for adhering to a comprehensive quality management system in their engineering and development.
Intertek, which is based in the U.K., employs more than 42,000 people in 100 countries to assist companies such as Nova Oculus in the testing and inspection of their products so they can achieve ISO certification.
As reported recently, Nova Oculus has also engaged the Emergo Group, a global regulatory consultancy, to help with that process. Their work set the stage for Intertek to conduct a certification audit of our medical device's development so it can be sanctioned by the ISO.
According to O'Rourke, this is how the process works. "Emergo will help us to define regulatory requirements in every country where we are seeking to commercialize our device and assist us in developing our ISO systems," he said.
"Emergo will help enter new markets and to make sure we are prepared for the Intertek audits. Intertek will provide the actual audits that allow us to obtain and maintain the certifications we require."
It is estimated that more than 40 million people in the U.S., Canada, Britain, the EU, Japan and Australia are afflicted with AMD, and are either blind or at risk for becoming blind.
About Nova Oculus Partners:
Nova Oculus Partners, LLC was formed to develop, manufacture, and lease to medical professionals an electrotherapeutic medical device to mitigate the effects of the dry version of Age-Related Macular Degeneration. It would do so by providing a pulsed micro-current output to the retina through a closed eyelid.
The Nova Oculus company's pulsed micro-current therapy represents a new, non-invasive treatment for the dry version of AMD. The device output signal is structured to provide a range and pattern of frequencies to stimulate the desired physiologic response at the retinal level. This low current has been shown by studies to stimulate the production of the active transport enzyme, adenosine triphosphate (ATP), which facilitates the movement of nutrition from the blood to the cell.
According to recent studies, this treatment improves permeability of the blood vessel membranes and cells, allows better oxygen and nutrition delivery to the cells, metabolism, and removal of by-products from the cells. Through these mechanisms, pulsed micro-current therapy improves retinal pigment epithelium (RPE) efficiency and in so doing may restore and/or improve retinal function.
For more information contact:
Walter O'Rourke,
Chief Operating Officer
647-204-3477