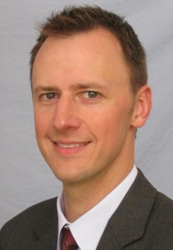 Prolotherapy exemplifies what I mean by treatments being non-invasive yet more effective – this treatment causes virtually no pain, and recovery time is much shorter and less taxing than it can be after surgery.
Beverly Hills, CA (PRWEB) March 31, 2017
Although most people know that Botox is used to correct facial wrinkles, many people are unaware that Botox does this by relaxing the corresponding muscles below the wrinkles. Once this cutting-edge treatment received approval from the U.S. Food and Drug Administration, it is easy to understand how Botox has evolved into one of the most versatile medical treatments available today, as shown in a recent Time Magazine article on Botox uses. Botox's ability to relax muscles has led to its use as a treatment for a variety of medical conditions involving painful muscle spasms, including chronic back pain.
Dr. Steven Meier, board-certified orthopedic surgeon at Meier Orthopedic Sports Medicine (MOSM) in Beverly Hills, describes the evolution of treatment for chronic back pain: "Although I treat chronic back pain and back injuries with other advanced methods, I know that several studies have found Botox to be effective at relieving the muscle spasms associated with many back issues. To me, the evolution in the number of uses for Botox, whether FDA-approved or used off-label, is a microcosm of the evolution of medical care itself. Just a generation ago, someone suffering from chronic low back pain had to endure invasive operations as well as a long, painful recovery. Thankfully, with the latest state-of-the-art techniques that are much less invasive yet more effective, patients can avoid surgery altogether."
One of the latest advances in medical techniques is called prolotherapy (http://mosm.com/prolotherapy-service/), which is a simple yet effective injectable treatment that alleviates orthopedic pain and allows patients to have an active life. At the site of the injury or chronic low back pain, prolotherapy treatment helps stimulate tendon and ligament production as well as immune system function in order to eliminate pain and induce the growth of soft tissue. Furthermore, prolotherapy treatments can be specially designed to fit each patient's unique needs.
"Prolotherapy exemplifies what I mean by treatments being non-invasive yet more effective – this treatment causes virtually no pain, and recovery time is much shorter and less taxing than it can be after surgery," Dr. Meier explains. "Stem cell treatment for chronic back pain is another great example. Stem cells are injected into the injured part of the back to recreate the damaged or missing tissues, enabling patients to resume normal activities because their joints and muscles are properly functioning again."
Another revolutionary treatment gaining popularity is platelet-rich plasma (PRP) therapy, which can be combined with stem cell treatments. PRP gives the body's self-healing properties a major boost because the patient's very own platelets, drawn from their own blood, are used to directly heal the injured joint and its related tendons or ligaments. To learn more about PRP therapy, please visit: http://mosm.com/platelet-rich-plasma-prp/
"Chronic back pain prevents many people from staying active in both their professional and personal lives, and many of these same people would resist undergoing invasive surgical procedures," Dr. Meier added. "If those days have not already ended, they're getting close, as evidence continues to mount regarding the efficacy of such minimally-invasive treatments as PRP, stem cell therapy, and prolotherapy. Patients who have endured chronic back pain for years no longer have to; with these and other advanced modern treatments available, or soon to be available, patients can continue to keep active without facing a significant surgical procedure, recovery, or healing time."
About Dr. Meier
In 24 years of medical practice, Dr. Meier proves his commitment to caring for patients with leading-edge medicine. His ongoing work to heal through multiple therapeutic techniques exemplifies Dr. Meier's medical mission of #KeepingYouActive. Learn about regenerative medicine at MOSM: http://mosm.com/Regenerative-Medicine/
Steven Meier, MD, is a board-certified orthopedic surgeon and sports medicine doctor in Beverly Hills, California. As a renowned expert in the most advanced techniques for shoulder and knee surgery, Dr. Meier is highly sought-after for his cutting-edge joint preservation and restoration procedures. He graduated with honors from Loyola Medical School in Chicago, received his residency training at Northwestern University, and completed his fellowship in sports medicine and arthroscopic surgery at the University of California, San Diego. To learn more about Dr. Meier and his practice, please visit http://www.mosm.com/.
Meier Orthopedic Sports Medicine
8641 Wilshire Blvd #215
Beverly Hills, CA 90211
(310) 853-1029
MeierInquiry(at)gmail(dot)com