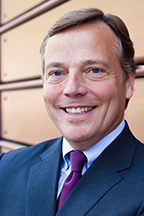 AMERIPEN represents so much of what I am about...passionate about packaging, sustainability, innovation, and making a significant difference for individuals and organizations. I look forward to this great opportunity.htt
(PRWEB) April 03, 2017
Effectively immediately, Brian Wagner is joining the American Institute for Packaging and the Environment (AMERIPEN) as a Senior Director. His responsibilities will include the development of future-focused programs as well as member development and retention.
According to Brian, "AMERIPEN represents so much of what I am about...passionate about packaging, sustainability, innovation, and making a significant difference for individuals and organizations. I look forward to this great opportunity." Jeff Wooster, President of AMERIPEN, added that, "Brian brings to AMERIPEN an incredible knowledge of the packaging industry as well as a vision for how packaging can contribute to a better society and healthier planet. We are excited to have him joining our team."
Brian's 30-year professional career as an entrepreneurial business and technical leader spanned Packaging Technology Integrated Solutions (co-founder of PTIS), Kellogg's, Sara Lee, Multiform Desiccants, Carton-Craft Corp., Burger King and General Foods. Havi Global Solutions acquired PTIS in 2011, and Wagner worked as Vice President, Consulting Services until mid 2016. Over 16 years, PTIS helped over 250 organizations globally to achieve better results by developing future focused growth and productivity initiatives, as well as consumer and market insight, design, brand innovation, sustainability and organizational strategy.
In 2008, Brian was inducted into the Michigan State University School of Packaging Hall of Fame and was recognized as 2008 Western Michigan Business Review – Thought Leaders. In 2016, Wagner received the Reister-Davis-Brody Lifetime Achievement in Food Packaging.
About AMERIPEN
AMERIPEN advocates for packaging policy advancement in North America and focuses on measures that are environmentally and economically sound, as well as socially responsible. The organization, with a science-based, material-neutral approach, encourages informed decision-making on packaging and the environment by policy makers and thought leaders. AMERIPEN welcomes companies that support the philosophy of a collaborative trade and industry organization, active and cooperative issue resolution, and material and packaging system neutrality. More information is available at http://www.AMERIPEN.org.