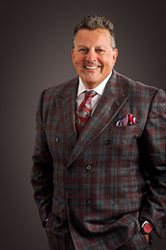 "Employers really need to think outside the box about the needs and motivation that employees crave." - Dwayne Clark Aegis Living CEO
(PRWEB) April 03, 2017
Redmond-based Aegis Living, a leader in the assisted-living industry, has found a unique way to thank its workers across the Western United States. Aegis Living will give away several all-expenses-paid trips to lucky long-term employees. Aegis Living CEO and founder Dwayne Clark wants to show employees that loyalty and commitment are valued. The longer an employee has been employed at Aegis Living, the more chance he or she has to win.
Last year, several lucky Aegis Living employees won trips to Disneyland, Maui and London. This year, eight employees will win an all-expenses-paid trip to locations that are held secretly until the giveaway. Some vacations are for couples, some for families. The locations and the winners will be announced in a live stream event at 2pm on Wednesday, April 5th from Aegis of Queen Anne at Rodgers Park in Seattle, Washington.
Dwayne Clark says, "Companies really need to think outside the box about the needs and motivation that employees crave. This kind of employee benefit not only serves as a unique and innovative employee perk, but it gives families a chance at a dream vacation that some might not be able to otherwise afford." He added, "We're honored that unique job perks like this are one reason why Glassdoor, the nation's online employee review site named Aegis Living one of 2017's Top 50 Best Places to Work" (out of 600,000 businesses nationwide). Aegis Living employees must be employed with the company for a minimum of three full years as of March 31st, 2017 to be eligible. The longer employees have been employed, the more chances they have to win.
Aegis Living CEO Dwayne Clark and President Judy Meleliat will host the event. Meleliat says, "Aegis Living is committed to building employee satisfaction that is unique in the senior housing industry. But it's really our precious residents who reap the benefits. We truly love our residents but our employees are what make us Aegis. The Dream Big Lottery is just another reinforcement of that commitment."
Aegis Living is an 'employee first' company. At Aegis Living, we truly believe that each employee is the cornerstone to not only our current success, but also to our future success as a company. We have created a unique company culture that strives to appreciate and support our employees in their career ambitions and in their lives.
About Aegis Living
Aegis Living is a national leader in retirement, assisted living and Alzheimer's care providing the finest in senior lifestyle emphasizing health, quality of life, well-being and community. Aegis Living is guided by our value proposition: We treat our residents as if they were our own family members. Founded in 1997 and headquartered in Redmond, Washington, privately held Aegis Living operates 28 communities in Washington, California and Nevada with 7 in development. Aegis Living is grateful to be honored during our 20-year history with awards that include: "Best Place to Work" by KING 5's Evening Magazine, by Puget Sound Business Journal and by Seattle Business Magazine to name a few. Follow us on Twitter @aegisliving and Facebook at http://www.facebook.com/AegisLiving.