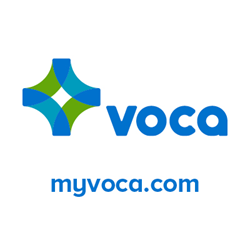 Rochester, MN (PRWEB) April 05, 2017
Hire Investment – a national staffing firm based in Rochester, MN – announced today that it is changing its name to Voca. The name change reflects the company's recent growth and continued commitment to providing leadership and support to candidates, employers and MSP partners throughout the evolving US workplace.
"The new name – Voca – was the result of reflection and discussion surrounding where we started as an organization, what our passion and purpose is, and how we can continue to build upon our success with our partners," said Stephen Knaup, CEO. "The American workplace and workforce are constantly evolving. Because of our experience and expertise, we understand those changes in very nuanced ways, working with our partners to provide expert solutions."
Voca partners with leading public, private, non-profit, and government clients throughout the United States, providing support across diverse verticals including the Healthcare, Professional, Legal, Financial, Creative and Technology fields.
"At a fundamental level, a human level, we strongly believe a better career results in a happier person, and a happier person is a more productive and passionate employee," added Knaup. "This process has helped us define ourselves as a relationship organization dedicated to uniting talented individuals with exceptional companies."
The name change is effective immediately, and will be implemented across the company's services throughout 2017.
About Voca: Headquartered in Rochester, MN, Voca is a relationship organization focused on uniting talented individuals with exceptional companies to rediscover the spirit of work. With physical locations in Minnesota, Colorado, Arizona, Kentucky, and New York, Voca partners with leading public, private, non-profit, and government clients throughout the United States, providing support across diverse verticals including the Healthcare, Professional, Legal, Financial, Creative and Technology fields. For more information on Voca, please visit myvoca.com