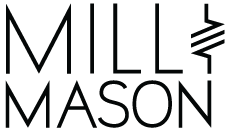 Mill & Mason helps you bring your home's true character to light with impeccable designs and high-grade materials that create lighting for a lifetime; your lifetime
Minneapolis, MN (PRWEB) April 05, 2017
Lighting and home furnishings leader Bellacor unveils a new lighting brand today, Mill & Mason. From the historic warehouse district of Minneapolis, Mill & Mason is an exclusive curated range of traditional, transitional, industrial and contemporary lighting designed to color life's experiences.
Leaving no room behind, home owners can illuminate gatherings and quiet moments with the sleek lines of contemporary lighting, the signature appeal of time-worn industrial finishes, the classic silhouettes of traditional lighting and the eclectic charm of transitional fixtures.
"Lighting completely changes how you perceive color and sets the pulse and ambiance of a home." says Bellacor Senior Buyer, Mary Ann Boedeker. "Mill & Mason helps you bring your home's true character to light with impeccable designs and high-grade materials that create lighting for a lifetime; your lifetime."
Driven by Bellacor's dedicated and highly experienced team of lighting and home furnishing experts, craftsmanship at Mill & Mason is paramount. Inspired and timeless, each light is crafted with care by artisans from around the globe to feature rich blends of materials and exceptional pieces showcasing artistry and diversity of form.
"For Bellacor, home is a life in progress." says Bellacor Vice President of Merchandising & Operations, Mike Fischer. "The unveiling of Mill & Mason follows the successful 2016 launch of Bellacor's first own home brand, 251 First. Through the creation of Mill & Mason, the company has expanded into unique product that represents craftsmanship, impeccable designs, free shipping and great value for the whole home."
Mill & Mason's design-driven collection offers everything from flush and semi-flush lighting to chandelier, track lighting, kitchen, bath, wall sconces and far more; seamlessly integrating indoor and outdoor options in a refined and comprehensive selection. To celebrate this groundbreaking moment, a giveaway hosted by Bellacor will also provide three winners each with $500 to use toward Mill & Mason products, starting April 5.
Lighting is deeply expressive and transformative - the heart of the home. Capturing the full spectrum, lighting from Mill & Mason makes life illuminated; creating just the right warmth and character to make people fall in love with their homes all over again.
About Bellacor
Bellacor is an online lighting and home furnishings boutique retailer that serves customers around the globe. An Internet Retailer "Top 500", Bellacor has led the online lighting and home décor industry since 2000. The Bellacor collection includes more than 500,000 items from 500+ trusted brands. For additional information, visit http://www.bellacor.com.