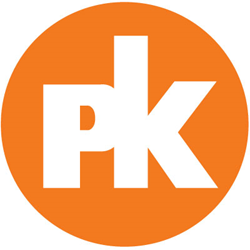 They are proud of what they create and their contribution to the successful marketing of their clients.
Madison, Wisconsin (PRWEB) April 05, 2017
Powderkeg Web Design was honored with 21 ADDY Awards for website design, branding and print creative pieces at this year's American Advertising Federation-American Advertising Awards. The awards ceremony was held on February 27 at the Wisconsin Union-Union South in Madison, WI.
Powderkeg received awards in several categories including: User Experience, Web-based App, Self Promotion Online, Interface and Navigation, Branded Content, Microsite, Website Business to Business, Responsive Design and Website Business to Consumer. The Powderkeg team credits their success to the ongoing relationships they have with their clients. They are proud of what they create and their contribution to the successful marketing of their clients.
"The entire Powderkeg team of designers, developers and support staff are fortunate to work with some amazing clients. These clients have entrusted their brand to our team and they take that responsibility very seriously. I am thrilled for our customers and our team in being recognized by the ADDYs for the talents and hard work in making our customers look great!" said Powderkeg Vice President, Kevin Lucius.
ADDY winners were selected by an independent group of advertising executives based outside of the Madison, WI market. In addition to website design, there were winners recognized in radio, television, product packaging and more. A list of Powderkeg's award-winning projects (including links), as well as a link to the full ADDY Award winner's list, is available on the Powderkeg Web Design site: Award Winning Websites.
About Powderkeg Web Design
Powderkeg Website Design in Madison, WI offers website design and development services. They have an in-house team of website designers, developers, project managers and marketing strategists, offering website design and development, email marketing, search engine optimization and ongoing website support. Founded in 2004, Powderkeg has created several hundred websites for clients ranging from small, sole proprietorships to international, publicly traded companies.