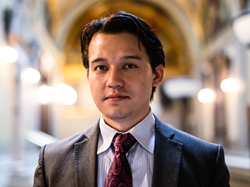 With this specialized collection of FFS techniques, our center can help patients with their gender confirmation.
Marina Del Rey, Calif. (PRWEB) April 10, 2017
Del Rey Aesthetics Center, a leading Los Angeles-area healthcare provider offering a full range of facial plastic and reconstructive services, has introduced specialized facial feminization surgery (FFS) to its capabilities. Similar to traditional plastic and reconstructive surgeries, FFS techniques are applied to women – usually transgender – who wish to look more feminine; the procedures minimize typically male features of the face, jaw, and neck, while enhancing female facial markers. Only a handful of plastic surgeons in the United States have the extensive training needed to perform FFS procedures, and patients typically travel long distances within the country and internationally to receive treatment by trained experts.
"The face is typically our first impression and our most visible feature, and for someone who wants to enhance their feminine facial features, our set of surgical procedures can be a critical part of the process of becoming and feeling more like a woman," said Kyle Keojampa, M.D., FACS, a board-certified facial plastic surgeon at Del Rey Aesthetics Center. "With this specialized collection of FFS techniques, our center can help patients with their gender confirmation."
The FFS procedures are performed by the surgeons of Del Rey Aesthetics Center. Dr. Keojampa is board certified to perform plastic and reconstructive surgery of the face, head and neck and was trained by Dr. Jeffrey Spiegel, a Boston-based facial plastic surgeon and world-renowned expert in facial feminization surgery. Dr. Keojampa has performed more than 200 FFS cases and is an expert in advanced FFS surgeries such as forehead reduction cranioplasty including Type 3 reconstruction and jaw contouring utilizing shaving, sliding genioplasty, and Asian V-line techniques.
"Most of the time we're working with transgender women from around the country or around the world," noted Dr. Keojampa, "but these procedures can help anyone who wants a more feminine look."
Based in physical anthropology principles, the field of facial feminization surgery includes surgeries to reduce or reshape the brow; alter the width and shape of the jaw and chin; revise the hairline position; adjust the shape of the eye, and many others. The number and extent of the procedures performed on a specific patient is tailored to that patient's physical features and the patient's goals and expectations for aesthetic appearance.
Del Rey Aesthetics Center consults with patients in-office or via Internet phone conference. Once our surgeon has made a visual and physical examination along with CT scans of the face and jaw, a course of treatment can be prescribed for the patient's surgery. To learn more about FFS offered by Del Rey Aesthetics Center, go to delreymd.com/aesthetics/ffs.
About Del Rey Aesthetics Center
Del Rey Aesthetics Center is a leading aesthetics and cosmetic surgery practice based in Marina Del Rey, California. Along with Del Rey ENT Associates and Del Rey Sinus & Allergy Institute, Del Rey Aesthetics Center is part of Del Rey MD, an advanced otolaryngology medical practice. Specializing in head and neck surgery and facial plastic surgery, the physicians of Del Rey Aesthetics Center are board-certified surgeons and Fellows of the American College of Surgeons. The practice was founded by Farhad Sigari, M.D., FACS, a graduate of University of San Diego and Chicago Medical School, where he also completed surgical internship and residency. The practice also includes Kyle Keojampa, M.D., FACS, graduate of Pepperdine University, University of Texas School of Medicine, and former clinical surgical faculty at Boston University School of Medicine and Harvard Medical School. The Center's areas of expertise include facial feminization surgery, microdermabrasion, facial masks and contouring and many other topical and surgical treatments. Known for its adoption of the most innovative and advanced techniques, Del Rey Aesthetics Center draws patients from California, across the United States and foreign countries. For more information, visit http://www.delreymd.com/aesthetics.