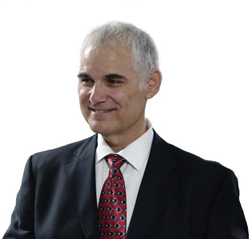 Parental financial assets are generally not included in the financial aid calculation as they are not available for paying toward college tuition.
Asheville, NC (PRWEB) April 02, 2017
In a recent blog post at AmericanIRA.com, CEO Jim Hitt addressed concerns that parents have about whether or not a child's eligibility for college financial aid is impacted by the parental ownership of a Self-Directed IRA.
The question arises because college financing applications often ask about parental assets in order to gauge the true neediness of college students applying for the financial aid. But as Jim Hitt explains, parental financial assets are generally not included in the financial aid calculation as they are not available for paying toward college tuition. This includes a range of tax-protected account types, including Self-Directed IRAs, Roth IRAs, conventional IRAs, traditional 401(k) plans, and more.
Jim Hitt notes that there is some additional benefit to holding an IRA when it comes to paying down college tuition, as $10,000 per year can be withdrawn for college payments, either for the account holder or for an account holder's family member. This comes without the typical withdrawal penalties usually accrued on withdrawals before the age of 59 ½.
"When it comes to paying for college, Self-Directed IRAs come with tremendous benefits," said Jim Hitt. "There is a reason so many investors flock to the protections of IRAs in order to keep their nest egg secure. By putting aside money for retirement, most IRA owners will find that it has little effect on college financial applications, as that money isn't counted as quite as 'liquid' as, say, assets held in a taxable investment account."
Jim HItt also makes some recommendations for investors who want to maximize eligibility for financial aid. Home equity, for example, will be exempt. Although there may be little difference to the holder of long-term investments, keeping assets within a Self-Directed IRA can be tremendously beneficial.
"Investors who find out about financial aid applications and Self-Directed IRAs are usually encouraged by what they hear," said Jim Hitt, pointing out that part of the motivation of publishing the blog post at AmericanIRA.com was to further educate those who might be considering a Self-Directed IRA.
About American IRA, LLC:
Click here to claim one of our 7 Self-Directed IRA guide(s).
American IRA is committed to providing every client with gold-level service, regardless of account size. Experience their expertise through their certified IRA services professionals. Enjoy the value with one low annual fee of $285 with unlimited assets and unlimited account values. American IRA clients love the benefit of no charge for "All Cash" accounts. The performance of the American IRA staff is unmatched, with quick and efficient processing within 48 hours.
American IRA services thousands of clients and has over $300 million in assets under administration.
American IRA was built by investors for investors, and brings their successful investment experience to the table, providing excellent educational material showing the public that their Self-Directed IRA account can invest in a variety of assets such as real estate, private lending, limited liability companies, precious metals and much more.
American IRA is conveniently located in Asheville, NC and Charlotte, NC, and serves clients nationwide.