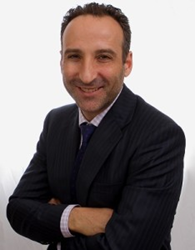 (PRWEB) April 02, 2017
Dr. Rubinstein has just received the "TOP 500 Award" as a Botox and Juvederm provider. This is a great accomplishment that now positions him above his previous lofty position in the Allergen Diamond top one-percent in the United States. Dr. Ran Y. Rubinstein is dual-certified by the American Board of Facial Plastic Surgery and the American Board of Otolaryngology-Head and Neck Surgery and is now ranked among the top 500 Allergan providers in New York and the Unites States.
Why is Being Awarded the "TOP 500 AWARD" Important?
Dr. Rubinstein a proud recipient of this award because it shows his extensive experience using the exceptional products offered by Allergan. This important award further validates Dr. Rubinstein's extensive training and expertise with Allergan products since 2010. While other practices have numerous doctors, nurses and trained assistants who perform Botox and Juvederm injections, Dr. Rubinstein has achieved this award based on his own merit. He has earned this new award as he gained extensive experience using Botox and Juvederm treatments, such as Voluma and Volbella. These products are number one in their classification as nonsurgical procedures and are popular among patients who do not need surgery to achieve the outstanding results that Dr. Rubinstein offers.
Dr. Ran Y. Rubinstein of Laser and Cosmetic Surgery Specialists is located at 200 Stony Brook Court, Town of Newburgh, New York 12550. Dr. Rubinstein specializes in laser & facial plastic surgery and performs non-surgical and surgical procedures to rejuvenate the face, including the latest in Botox and Juvederm injectable fillers. Dr. Rubinstein offers brow lifts, eyelifts, Smart Lipo, natural face and neck lifts, as-well-as laser skin resurfacing, rhinoplasty and other specialized procedures.
Dr. Rubinstein's laser and medical spa specializes in nonsurgical treatment options and is a physician laser training center. Dr. Rubinstein is pleased to offer some of the most advanced laser treatments for hair removal, skin rejuvenation or tightening and non-surgical stretch mark and fat reduction. Dr. Rubinstein proudly offers the latest in Botox and Juvederm injectable fillers by Allergan.
Expert Facial Plastic Surgeon Dr. Rubinstein welcomes your questions and will offer you the best nonsurgical or surgical options including injectables by Allergan. Visit YourFaceMD.com, or Call 18458631772 to request an appointment with Dr. Rubinstein who has been awarded Allergan's Top 500 Award in 2017.
Contact:
Laser & Cosmetic Surgery Specialist
Dr. Ran Y. Rubinstein, MD
200 Stony Brook Ct #2 Newburgh, NY 12550
https://www.yourfacemd.com