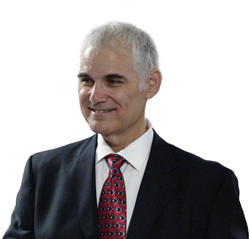 I wanted to offer an expanded look at what a Self-Directed IRA is capable of, and what investors can do once they get outside the public stock paradigm.
Charlotte, NC (PRWEB) April 19, 2017
According to a recent story by USA Today, the wealthy don't use their IRAs the same way most people do. And while this is usually an accurate assessment, a recent blog post at AmericanIRA.com by Jim Hitt is pointing out how a Self-Directed IRA can open up even more opportunities than were presented in the article.
"The article does a good job of showing people how you can use Self-Direction to find unique growth opportunities that weren't there otherwise," said Jim Hitt. "But I wanted to offer an expanded look at what a Self-Directed IRA is capable of, and what investors can do once they get outside the public stock paradigm."
Jim Hitt mentions the public stocks because the article points out how a PayPal investor was able to put private equity in PayPal before its IPO. The stock eventually became worth hundreds of millions of dollars and because of using the IRA in a unique way, this money all came with tax protections, just as any other IRA would.
With the Self-Directed IRA, investors can use more than just private equity in their retirement portfolio, as Jim Hitt points out. A Self-Directed IRA allows for growth opportunities in real estate as well, not to mention private lending and even precious metals. The USA Today article also explained how estate planning can benefit with an IRA that still has funds in it—though this process can often be complicated and require a bit of maneuvering.
"What I liked about the USA Today article is that it also pointed out how retirement accounts can be used in estate planning," said Jim Hitt. "But with my article at AmericanIRA.com, I thought it was worth mentioning that there are even more options available to investors. You don't have to use an IRA in the prescribed way, as long as what you're doing is legal and within regulations. The government actually affords investors plenty of freedoms when they use their IRA right."
About American IRA, LLC:
Click here to claim one of our 7 Self-Directed IRA guide(s).
American IRA is committed to providing every client with gold-level service, regardless of account size. Experience their expertise through their certified IRA services professionals. Enjoy the value with one low annual fee of $285 with unlimited assets and unlimited account values. American IRA clients love the benefit of no charge for "All Cash" accounts. The performance of the American IRA staff is unmatched, with quick and efficient processing within 48 hours.
American IRA services thousands of clients and has over $300 million in assets under administration.
American IRA was built by investors for investors, and brings their successful investment experience to the table, providing excellent educational material showing the public that their Self-Directed IRA account can invest in a variety of assets such as real estate, private lending, limited liability companies, precious metals and much more.
American IRA is conveniently located in Asheville, NC and Charlotte, NC, and serves clients nationwide.