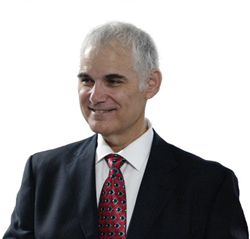 By investing with tax-protected accounts, retirement investors of all income levels—whether already wealthy or not—can make the most of the resources at hand.
Atlanta, GA (PRWEB) April 21, 2017
Investors.com recently quoted TIAA as pointing out that only 31% of American adults—that is, everyone eligible for IRAs—have these retirement accounts. Now, according to American IRA CEO Jim Hitt, an advocate of Self-Directed IRAs, that's simply not enough—and the benefits of owning an IRA show why.
Jim Hitt responded to the article with a recent post at http://www.AmericanIRA.com. Though the Investors.com article presented some 12 benefits to owning an IRA, this post went into even greater detail about the specific benefits of using Self-Direction to receive greater returns over the years.
"The Investors.com article was a great wake-up call to anyone who doesn't own an IRA," said Jim Hitt. "When you stop and consider that less than one third of eligible investors even use these tax-protected accounts, it can be mind-blowing. My goal with the response was to highlight these benefits and show that through Self-Direction, even more is possible."
The idea behind the original article: 12 ways an IRA can help investors become richer. By investing with tax-protected accounts, retirement investors of all income levels—whether already wealthy or not—can make the most of the resources at hand. Benefits like tax-deferred growth are powerful wealth-building tools that boost the ultimate returns seen in a tax-protected account.
"In a generable, taxable account, investors will have to pay taxes every step of the way," said Jim Hitt. "If you sell a stock for gains, that's capital gains. With a tax-protected account, you'll be able to keep a much more substantial portion of your money—which in turn, helps you build wealth for the long run."
But Jim Hitt's article went on to point out that other investments, including real estate, precious metals, and stock in private companies, are all available for investment with an IRA through Self-Direction.
"Investors.com did a great job with their article. But we at American IRA wanted to put our own spin on it," said Jim Hitt.
About American IRA, LLC:
Click here to claim one of our 7 Self-Directed IRA guide(s).
American IRA is committed to providing every client with gold-level service, regardless of account size. Experience their expertise through their certified IRA services professionals. Enjoy the value with one low annual fee of $285 with unlimited assets and unlimited account values. American IRA clients love the benefit of no charge for "All Cash" accounts. The performance of the American IRA staff is unmatched, with quick and efficient processing within 48 hours.
American IRA services thousands of clients and has over $300 million in assets under administration.
American IRA was built by investors for investors, and brings their successful investment experience to the table, providing excellent educational material showing the public that their Self-Directed IRA account can invest in a variety of assets such as real estate, private lending, limited liability companies, precious metals and much more.
American IRA is conveniently located in Asheville, NC and Charlotte, NC, and serves clients nationwide.