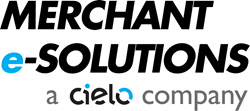 "We are excited to extend Merchant e-Solutions' platform and processing solutions to our valuable network of merchants."
Atlanta, GA (PRWEB) April 04, 2017
Merchant e-Solutions, a U.S.-based provider of end-to-end global payment solutions, and a company of Cielo S.A., today announced that it has been chosen as a Select Technology Partner by Magento, the worldwide leader in commerce platform innovation. This enhanced relationship will allow deeper integration of Merchant e-Solutions' multi-channel payment offerings with Magento's flexible commerce platform.
The newly announced collaboration will expand Merchant e-Solutions' current array of solutions and services to promote an enhanced payment processing relationship, which will allow merchants to support business growth with payment acceptance from any channel: in-person, online, and on the go.
"Our industry-leading technology platform provides B2B and B2C merchants with the tools necessary to improve the payment experience, wherever commerce happens," said Tom Bell, CEO, Merchant e-Solutions. "This strategic relationship with Magento demonstrates our commitment to continually enhance our solutions to meet the dynamic needs of omni-channel businesses."
"Secure and robust payment processing is a core tenet of commerce," said Mark Lenahrd, Senior Vice President of Strategy and Growth at Magento. "We are excited to extend Merchant e-Solutions' platform and processing solutions to our valuable network of merchants."
Representatives from Merchant e-Solutions will be attending Magento Imagine 2017. In its seventh year, Magento Imagine will bring together more than 2,500 merchants, partners, developers, and commerce experts from over 45 countries to network, exchange ideas, and build relationships.
Magento Imagine 2017 will be held at the Wynn Las Vegas on April 3-5, 2017.
For more information regarding Merchant e-Solutions' offerings for the Magento platform, email Jonathan Newall at magento(at)merchante-solutions.com.
About Merchant e-Solutions
Merchant e-Solutions helps merchants accept payments anywhere and easily manage all on one platform. Merchant e-Solutions provides a global network and enables merchants to securely do business in multiple channels including in-person, online, and on the go. Our industry-leading technology platform, flexible and customized reporting, and world-class service provide customers, banks, partners and developers with the most comprehensive payment services in the market.
Merchant e-Solutions is based in Atlanta Atlanta, GA and is part of Cielo S.A., Latin America's leader in electronic payment solutions.
To learn more about Merchant e-Solutions, please visit http://www.merchante-solutions.com
Merchant eSolutions, Inc. is a registered ISO/MSP of Wells Fargo Bank, N.A., Walnut Creek, CA
Merchant eSolutions, Inc is a registered ISO/MSP of Synovus Bank, Columbus GA
NOTE: Magento and the Magento logo are registered service marks of Magento Inc.