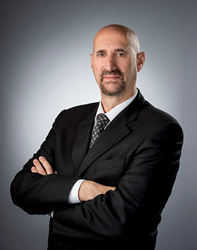 Since the 1980s, Marlin & Saltzman has focused its practice on "fighting for the 'little guy'" and leveraging "the power that the law offers to 'make things right.'"
Los Angeles, CA (PRWEB) April 01, 2017
Stanley Saltzman, founding partner of Marlin & Saltzman, a preeminent employment and consumer class action, mass tort and catastrophic injury firm, will be a keynote speaker at the National Employment Lawyers Association (NELA) Litigating Wage & Hour Cases: Challenges & Opportunities Conference in Washington, DC on Saturday, April 1.
Mr. Saltzman will address the tactics he and his firm use in preparation to win a wage and hour trial. Since the 1980s, Marlin & Saltzman has focused its practice on fighting for the little guy and leveraging the power that the law offers to make things right.
This session, given in conjunction with Hillary Schwab of Fair Work P.C., and moderated by Brendon Donelon, of Donelon P.C., will provide an overview of the trial process, effective preliminary examination of a witness for an employment law case, representative proof issues including class member witness selection and types of evidence to present at trial to appeal proof the verdict. Other conference sessions include: significant developments and recent trends in wage and hour law, the challenges of case preparation and execution, litigating on behalf of federal employees, and litigating claims on behalf of low-wage and immigrant workers.
NELA advances employee rights and serves lawyers who advocate for equality and justice in the American workplace. NELA provides assistance and support to lawyers in protecting the rights of employees against the greater resources of their employers and the defense bar.
About Stan Saltzman
Stanley Saltzman, a founding partner of Marlin & Saltzman (http://www.marlinsaltzman.com), is a highly-respected trial lawyer with over 30 years of experience in employment class-action litigation. Stan has dedicated his practice to protecting the rights of employees and consumers. Serving as both lead and co-counsel on over one hundred class-action cases, Stan and his firm have had numerous mega-results against some of America's largest corporations, including State Farm, Allstate, Wal-Mart, Bank of America, and many more. His firm has successfully litigated cases involving violations of numerous employment laws and practices, including off-the-clock/unpaid time allegations, overtime, misclassification, and unpaid vacation payment, reimbursement of expenses, improper wage statement and other wage and hour violations, as well as numerous consumer issues. Collectively, Marlin & Saltzman has been responsible for the resolution of claims in these fields totaling in excess of $850 million dollars in settlements or judgments.
About Marlin & Saltzman
Since 1985, Marlin & Saltzman (http://www.marlinsaltzman.com) has helped hundreds of thousands of clients gain fair compensation for their employment and consumer class injuries and catastrophic injuries. In our 30 years of experience, Marlin & Saltzman has recovered more than $850 million for our clients; becoming a preeminent law firm throughout California and the entire nation. Our team of attorneys has over 135 years of combined experience in class actions and complex litigation. If you are in need of attorneys who will fight for the best compensation award possible for the losses you have suffered, contact Marlin & Saltzman, a law firm with a history of success. For more information about our firm, please visit our website at http://www.marlinsaltzman.com.