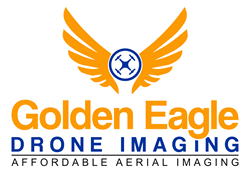 Taking Real Estate Sales to a Higher Level.
MILLER PLACE, NY (PRWEB) April 03, 2017
Golden Eagle Drone Imaging (http://www.goldeneagledrone.net), provides stunning aerial photography and videography of homes and properties on Long Island. For years, real estate agents who wanted aerial photography would hire airplanes and helicopters, which costs hundreds of dollars per flight. Drones, also known as small unmanned aircraft systems (sUAS), eliminate this need in most situations.
"Drone imaging is affordable and adds a new and improved visual experience for prospective homebuyers that conventional photographs and Google Earth cannot offer," explains Joseph Volpe, owner and operator, who is also certified by the Federal Aviation Administration (FAA) to commercially fly drones. "When an experienced photographer and videographer utilizes drone technology, the results can be outstanding as a marketing tool for realtors."
In addition to the bird's-eye view of an entire property, drone photography and videos show prospective homebuyers details about a neighborhood, including nearby amenities, schools, shopping, golf courses and geographical features such as lakes or ponds. This information is extremely valuable to people shopping for their dream home.
Drone imaging is quite useful for large, unique properties that may not photograph well from the ground. Camera drones and stabilized cameras also provide high definition tours inside of a home allowing potential buyers to visit the entire property and house with a mouse click.
According to Multiple Listing Services (MLS) statistics, homes with aerial images sold 68 percent faster than homes with standard images. With its topography, Long Island aerial photography can be especially dramatic and beautiful. Golden Eagle Drone Imaging offers affordable aerial imaging for real estate marketing on Long Island.
About Golden Eagle Drone Imaging
Golden Eagle Drone Imaging, LLC provides aerial photography and videography to realtors on Long Island. The mailing address is 565 Route 25A, Suite 201, Miller Place, New York 11764. More information can be found at http://www.goldeneagledrone.net.