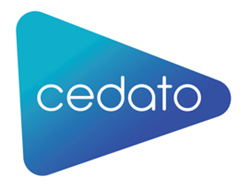 Cedato is freeing up companies to realize the full potential of programmatic video advertising. With a strong entrepreneurial spirit and an agile, automated SaaS approach, Cedato is quickly winning market share and market influence in its target market.
Tel Aviv (PRWEB) April 04, 2017
Cedato, the leading programmatic operating system for video, has been named Entrepreneurial Company of the Year in the Video Advertising Industry by growth partnership company Frost & Sullivan. The SaaS-based, cross-screen video advertising technology company has been identified as achieving excellence across all industry benchmarks, including entrepreneurial innovation and customer impact.
With over 50 years of experience in identifying emerging industry technologies, Frost & Sullivan recognizes Cedato's unique positioning as a strategic disruptor in the programmatic video industry. Its game-changing approach is grounded in algorithms, which uniquely apply header-bidding principles to modern video advertising in a transparent and highly effective fashion. Frost & Sullivan's global team of analysts continuously researches various markets, identifying key companies that display a true entrepreneurial spirit in creating innovative market solutions.
"We're honored to be recognized as an innovator in the video advertising industry," said Ron Dick, founder and CEO of Cedato. "We developed our video header-bidding solution to address some of the most common frustrations that publishers experience when running video ads. This award is a fantastic vote of confidence from the industry in our vision of a video operating system."
"Amidst a frustrated and locked-in market, Cedato has emerged as a disruptive, technology-centric vendor whose goal is to cut through latency and waste", states Frost & Sullivan Analyst Avni Rambhia. "Through a multi-pronged approach spanning player, yield intelligence layer, API, and exchange components, Cedato is freeing up companies to realize the full potential of programmatic video advertising." Rambhia concludes, "With a strong entrepreneurial spirit and an agile, automated SaaS approach, Cedato is constructively disrupting its target market."
Cedato's hybrid approach to video header bidding diminishes the common pain points in server-side header bidding and client-side header bidding, helping publishers, marketers, and ad platforms worldwide to power over 15 billion video views per month across 2 million sites. Cedato recently released a visual infographic and whitepaper that helps inform the market about the challenges and benefits of the various approaches for video header bidding (can be viewed here: http://blog.cedato.com/making-sense-of-video-header-bidding-0).
Research Methodology
Frost & Sullivan's 360-degree research methodology represents the analytical rigor of our research process. It offers a 360-degree-view of industry challenges, trends, and issues by integrating all 7 of Frost & Sullivan's research methodologies. Too often, companies make important growth decisions based on a narrow understanding of their environment, leading to errors of both omission and commission. Successful growth strategies are founded on a thorough understanding of market, technical, economic, financial, customer, best practices, and demographic analyses. The integration of these research disciplines into the 360-degree research methodology provides an evaluation platform for benchmarking industry participants and for identifying those performing at best-in-class levels.
About Frost & Sullivan
Frost & Sullivan, the Growth Partnership Company, enables clients to accelerate growth
and achieve best-in-class positions in growth, innovation, and leadership. The company's Growth Partnership Service provides the CEO and the CEO's Growth Team with disciplined research and best practice models to drive the generation, evaluation, and implementation of powerful growth strategies. Frost & Sullivan leverages more than 50 years of experience in partnering with Global 1000 companies, emerging businesses, and the investment community from 45 offices on six continents. To join our Growth Partnership,
please visit http://www.frost.com.
About Cedato
Cedato powers digital video transactions. The company creates predictive video advertising software that enables native video to run on any screen and placement, enhancing value and viewing experience. Cedato's technology and private marketplace power 15 billion video views per month across 2 million sites and apps, helping some of the industry's leading publishers and advertisers to automatically lift engagement, supply and business results. Founded in 2015, Cedato is based in New York and Tel Aviv. For more information visit http://www.cedato.com or follow on Twitter at @CedatoTech