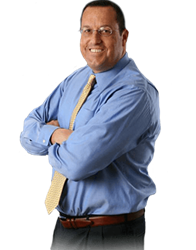 In the past year or so we have outgrown our old offices, hired more staff and it was time to look for something larger where we look forward to being able to serve more clients
Philadelphia, Pennsylvania (PRWEB) April 04, 2017
The Law office of Joel J. Kofsky has recently expanded into new and larger offices in Philadelphia. After decades in business, the Kofsky office had outgrown their previous location.
The new address is 1500 John F. Kennedy Blvd, Suite 550, Philadelphia, PA 19102
"We've been successful and busy at a steady pace for a long time," Mr. Kofsky said. "But in the past year or so we have outgrown our old offices, hired more staff and it was time to look for something larger where we look forward to being able to serve more clients".
The firm serves individuals needing help with accident and injury issues like slip and fall, medical malpractice, car accidents, burns, product liability and more. "We're here for the underdog, the personal victim, not corporations," Kofsky said. "We can't afford to be biased, so we've never accepted a case for a corporate defendant."
"Injuries and accidents are not a laughing matter" and large companies will do anything and everything to escape paying damages with their budgets and fleets of lawyers on retainer. Who does the victim have? They have folks like us. Making a real difference in regular people's lives when the unexpected happens through no fault of their own."
A large focus of their business is auto accidents. Whilst insurance companies rarely have issue with repairing or even replacing a car, victims of the injuries sustained in car accidents often find themselves being offered offensively small settlements that will not even cover the basic medical expenses incurred, never mind the pain and suffering that often follows during the recovery period of a serious accident. "That's when an accident lawyer is really needed to do the negotiation on your behalf."
Of course not everyone can afford to pay a high priced attorney's fees in advance of winning a case, so their policy is simple, "We Win or It's Free" ®. This applies to any personal injury case that they accept after an initial free consultation which can be requested online at Philly Accident Lawyer. If you are unable to visit their offices, they will be happy to arrange meeting in a more convenient location.
Since 1991, Mr. Kofsky has accumulated a strong record of substantial awards for his clients and his firm has some of the highest ratings in Philadelphia on both Avvo and Google.
According to Mr. Kofsky, his practice has grown substantially from word-of-mouth referrals as well. "We have clients from years ago who still refer friends and family to us. That's a really good feeling and a sign we're doing something right."
Mr. Kofsky is a lifelong Delaware Valley resident and Philly Eagles fan. Mr. Kofsky earned his J.D. from Widener University School of Law and an MBA from George Washington University. He is a member of the Pennsylvania Trial Lawyers Association.
1500 John F. Kennedy Blvd.
Suite #550
Philadelphia, PA 19102
Phone: (215) 735-4800
Email: ask(at)phillyaccidentlawyer(dot)com