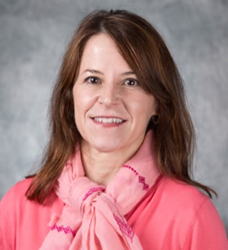 As we get more involved with instant access of positive and negative messaging through social media, Rosemarie will be instrumental in providing communications consulting for our clients during a crisis.- Nancy Valent, NMV Strategies
Cleveland,OH (PRWEB) April 03, 2017
NMV Strategies announces Rosemarie Ascherl has joined the agency's team as senior communications strategist focusing on social media plans and hard- hitting campaigns for business-to-business, manufacturing, non-profit and consumer clients.
Ascherl brings both agency and corporate experience to this team. Most recently, she has held the position of public relations director for more than 15 years at Sonnhalter in Cleveland, Ohio. Her extensive knowledge in communications planning and the manufacturing and industrial markets are well suited for her new role with NMV Strategies.
She will also complement the NMV Strategies' team with her expertise in public relations, marketing, crisis communications, business positioning and competitive differentiation research for clients' growth objectives.
"We are delighted to have Rosemarie join the team with her best practice insights in social media and her vast experience in implementing dynamic public relations campaigns for business-to-business clients," said Nancy Valent, president for NMV Strategies. "As we get more involved with instant access of positive and negative messaging through social media, Rosemarie will be instrumental in providing communications consulting for our clients during a crisis."
Ascherl's background also includes a dedication to active volunteering in the community with her skills in organization and promotion for causes such as Courage for Carina.
"Her energy and creativity in helping this organization are a testament to her mission to give 100 percent to every project she is involved in and that flows over to her work ethic with our clients," said Valent.
About NMV Strategies
Headquartered in Cleveland, Ohio, NMV Strategies delivers dynamic experience for companies looking to develop their marketing, public relations and business acumen for growth. The firm specializes in crisis communications strategy, media training, social media planning, communications audits and marketing action plans. Click here more information and to register for a marketing consultation.
https://www.linkedin.com/in/nancyvalent/