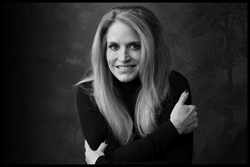 By working with sales individuals in Cryptzone's partner community, they'll feel confident to represent cloud security solutions in the channel. Cryptzone embraces the role as educator to help our global distribution channel in any way we can.
LAS VEGAS and Waltham, Mass. (PRWEB) April 13, 2017
Cryptzone, the Software-Defined Perimeter (SDP) company, today announced that Tina Gravel, Senior Vice President of Global Channels and Strategic Alliances, has been named a Trailblazer in the second annual Cloud Girls Rising: Women to Watch Award presented at the Channel Partners Conference & Expo.
The Cloud Girls Rising Awards are presented by Cloud Girls, a not-for-profit consortium of women evangelizing the cloud, in collaboration with Women in the Channel (WiC), a not-for-profit organization dedicated to accelerating the growth of female channel leaders in technology, and Channel Partners, the leading resource for the telecom and IT channel community.
The Cloud Girl Rising award was created to honor women in the telecom and IT channel who have shown leadership and innovation in the emerging cloud space as well as to inspire more women to step forward and follow their example. This year the award was given to two Trailblazers and one Rising Star.
Gravel was honored as a Trailblazer, a female technology industry veteran who is paving the way for Cryptzone, its customers and the cybersecurity industry to advance cloud and next-generation technology solutions. She is recognized as a role model and mentor to colleagues and the partner community.
Since joining Cryptzone, Gravel has been an education agent for positive change in the channel about what it takes to protect and secure the cloud. Gravel leads Cryptzone's initiatives to create new tools that help cloud sellers understand and guide their clients to secure solutions that protect their clouds. She advises Cryptzone to be a "channel first" organization and provides incentives to the channel for qualification and identification.
"It's an honor to receive this award, as both the channel and the cloud are two areas I'm incredibly passionate about," said Gravel. "It's only through working together in lock-step with sales individuals in Cryptzone's partner community that they'll feel confident enough to represent cloud security solutions in the channel. Cryptzone embraces the role as educator to help our global distribution channel in any way that we can."
Women eligible for Cloud Girls award are in sales, marketing or engineering roles at a channel partner organization — agent, VAR or MSP. The 2016 winners were chosen by a judging panel of Cloud Girls and WiC representatives from applications submitted online from Dec. 1, 2016, to February 28, 2017. The winners were awarded trophies and a one-year complimentary membership in Cloud Girls.
About Cryptzone
Cryptzone reduces the enterprise attack surface by 99% by providing identity-centric network security and compliance software for hybrid environments. Using a distributed, scalable and highly available Software-Defined Perimeter model, Cryptzone protects critical data from internal and external threats, while significantly lowering costs. In cloud environments, including AWS and Azure, Cryptzone provides user access control, increases operational agility and improves regulatory compliance. More than 450 companies rely on Cryptzone to secure their network and data. For more info, visit: http://www.cryptzone.com.
About Cloud Girls
Founded in 2010, Cloud Girls is an open, vendor-neutral, not-for-profit community of female technology advocates dedicated to educating themselves, their organizations and customers about the vast and dynamic cloud ecosystem. By exploring emerging market and technical trends, advocating best practices/reference architectures and building community consensus, Cloud Girls is fostering the next wave of women in technology. http://www.cloudgirls.org
About Women in the Channel (WiC)
Established in 2010, Women in the Channel's mission is collaboration through Identity and Relationships to grow business. WiC is a grassroots organization made up of women who are in leadership, ownership and revenue generating roles in the alternate sales channel sector of the telecommunications industry. Month after month, these women are responsible for generating sales for their companies and creating wealth for their families. WiC members are wives and mothers and sisters, and a high percentage of us are the main breadwinners in our families. WiC brings together this group because in an industry that is growing, expanding and changing the number of women at such levels is not matching that growth. To learn more and to become a member, please visit http://www.womeninthechannel.com
About Channel Partners
For more than two decades, Channel Partners has been the leader in providing news and analysis to indirect sales channels serving the communications industry. It is the unrivaled resource for resellers, aggregators, agents, brokers, VARs, systems integrators, interconnects and dealers that provide network-based communications and computing services, associated CPE and applications as well as managed and professional services. Channel Partners is the official media of the Channel Partners Conference & Expo.
Contacts
Jessica Ann Morris
ZAG Communications for Cryptzone
+1.781.608.0499
jessica(at)zagcommunications.com
Cloud Girls & Women in the Channel
Khali Henderson
BuzzTheory Strategies
480-999-5297
khenderson(at)buzztheorystrategies.com
Channel Partners
Lorna Garey
Editor-in-Chief
617-990-4645
Lorna.garey(at)informa.com