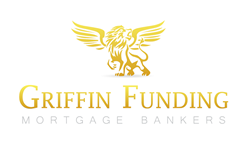 "Griffin Funding's acquisition of this proprietary software is a true game-changer."
San Diego, Calif. (PRWEB) April 03, 2017
San Diego-based mortgage company, Griffin Funding, recently acquired curbappealads.com including its content, assets, and ad platform and intends to rebrand the technology as sniperfarming.com. The acquisition represents a tremendous value-add with geo-targeted ads to its realtors' surrounding farms.
"Griffin Funding's acquisition of this proprietary software is a true game-changer. Our goal is for 'Sniper Farming' to become a household name when it comes to realtors marketing themselves," says CEO of Griffin Funding, William Lyons. "Though the technology will be initially available to real estate agents, we plan on extending its accessibility to other companies in our portfolio as a medium for them to increase their business."
This new product will be offered to real estate agents in California, Hawaii, Arizona, and Washington and provides the opportunity to gain more business. The Realtors will be responsible for the ads themselves, which are $25/CPM (cost per thousand). The technology matches the Realtor's list of physical addresses in their farm area to the client's IP address. Realtors can then target the computers and prospective buyers specific to their farm area and serve up digital ads. This strategy of retargeting from IP addresses is similar to the technology that politicians use to win voters in their districts.
With this software, Griffin Funding expects conversion rates for listings in the participating Realtor's farm to grow exponentially. The targeting capabilities will provide hyper-targeted digital ads served to computers in each agent's farm in addition to the physical postcards they send. The agents will literally be in front of potential home buyers and sellers 24/7.
About Griffin Funding
Griffin Funding's mission to serve its customers with honesty, integrity, and competence is fulfilled each day it provides veterans and their families with the lowest interest rates and closing costs possible. Through Griffin Funding's wide selection of loan services, the company offers 5-star customer service and competitive rates in minutes. Its loan specialists take a customized approach to each client, striving to understand and meet individual needs and looking ahead to create long-term plans for the future. Griffin Funding also helps its clients resolve credit, bankruptcy, and foreclosure issues. For more information on Griffin Funding, visit GriffinHomeLoans.com.
NMLS Unique Identifier: 1120111
State Licensing: CA BRE 01943169 | CA DBO CFL 60DBO-44274 | Hawaii: HI-1120111 | Arizona: DFI 0939726 | WA: CL-1120111