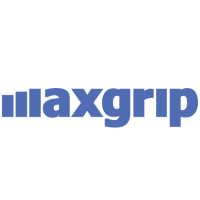 Houston, Texas (PRWEB) April 10, 2017
What happened in Vegas? MaxGrip presented at Interconnect 2017
What Happens in Vegas was a 2008 American romantic comedy starring Cameron Diaz and Ashton Kutcher. The title is based on the Las Vegas marketing catchphrase "What happens in Vegas, stays in Vegas."
But let' s put that into preventive maintenance terms. Last week MaxGrip presented at IBM Interconnect 2017, an event focused on the most advanced cloud technology in the market today covering all things Maximo.
Customers attending this event were looking for the latest information to maximize the performance of by their EAM software solution from tracking operations to maintenance to disposal of assets.
strEAM+ a solution for asset intensive industries by IBM was selected as a smart way to improve reliability and optimizing preventive maintenance. A common look and feel as IBM Maximo by proving a one click and tag integration off all relevant information on for the users and influencers. Offering fast visibility to all relevant asset information for real time decision-making.
During the event MaxGrip presented on how to get there: use your data. Integrate analytics for better asset health by combining various modules such as Reliability Centered Maintenance (RCM), Risked Based Inspection (RBI), Root Cause Analysis (RCA) and Compliance Management to plan down to the micro level and then hit that operational efficiency sweet spot.
The presentation also mentioned the value of high-quality data as the roadmap to successful asset management. Our Asset Libraries allow you to structure, manage and use asset-related data in the most effective manner imaginable that speeds up deployment time by up to 90%.
Many of the organizations attending are in an asset intensive industry and dealing with performance challenges. With the use of customer references we showed how Enterprise Asset Management (EAM) is for operational maintenance tasks and APM make sure your organization has the right strategy. This places your business in a position for higher ROI with use of strEAM+ for seamless integration with minimum impact but major results to your bottom line.
Interested in learning more about strEAM+ or MaxGrip? Contact us now.