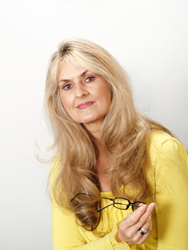 Brain Entrainment offers very valuable tools for students, athletes and those with stress, anxiety and depression. Brain plasticity research and brain entrainment research is the next vista of human potentials.
Los Angeles, CA (PRWEB) April 02, 2017
Brain Training Seminar for Students, Atheletes & Those Stressed By Life is a seminar taught by author, research and Clinical Psychologist Dr. Carol Francis April 9, 2017, Sunday 3-5pm with pre-registration (required) at PVNET.com. with cost of $30 to reserve limited seating. Contact Dr. Carol Francis at drcarolfrancis.com or 310-543-1824 for more information as well.
"Brain training through neuro-biofeedback has been proven scientifically to enhance abilities to learn, remember, and focus. Brain training also helps athletes capture the mental part of an athlete's sports skill-sets, endurance, strength training, and concentration. Brain training, combined with other biofeedback tools, also helps reduce stress with the practice of meditation or mindfulness skills. Overall brain training captures the ability to use the tools which the human mind, body, emotions can master through practice after introduced to affordable and usable technologies and devices as introduced in this class," explains Dr. Carol Francis.
Dr. Carol Francis, Clinical Psychology, in this 2 hour seminar will introduce each participant to fifty proven brain enhancing and neuro-biofeedback tools and equipment and will teach the basics of brain entrainment.
This seminar is focused upon:
Student Efficiency and Memory
Athletic Focus and Performance
Excellence-Training Mindsets
Stress Reduction
Mindfulness Exercises
Brain Development