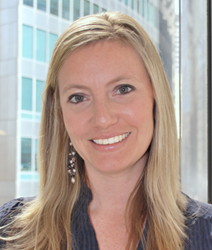 I am honored to be a part of the ChartIQ Board.
Charlottesville, VA (PRWEB) April 04, 2017
ChartIQ announced today the appointment of a new board member, Julie Menacho. Menacho brings 15 years of fintech experience and insight into the derivatives marketplace. Julie currently serves as the Global Head of Technology Sales for CME Group and is a member of the Illinois Technology Association.
"Julie is extremely knowledgeable and has a deep understanding of both the buy-side and sell-side from a relationship, technical and operational perspective. We believe her insight will be invaluable to our organization" - Dan Schleifer, CEO of ChartIQ
"I am honored to be a part of the ChartIQ Board," said Menacho. "I look forward to working with the team as they expand their services to a wide range of customers within capital markets and the FinTech space more broadly."
Menacho joined CME Group in February of 2011. Prior to joining CME Group, Julie served as V.P. of Sales and Head of U.S. Implementation at RealTick, LLC, an execution management system. She led a team responsible for selling to buy-side and sell-side users of the system, as well as managed a group that performed the technical configuration behind user setups. She also has served as the global relationship manager for the Lehman Brothers global equity team during their ownership of RealTick from 2005 until 2008. Her background also includes corporate cash management at Precision Castparts, LLC.
Menacho joins Josh Elwell, Managing Partner of ValueStream, Mark Whitcroft, Founding Partner of Illuminate Financial, Dan Schleifer, CEO and Terry Thorsen, CTO both of ChartIQ.
About ChartIQ: ChartIQ builds powerful, lightweight financial applications that redefine the trading experience for capital market institutions, investment banks and retail brokerage firms around the world. Delivering the most intuitive data visualization software, ChartIQ specializes in advanced technical analysis, trading configurations and high performance charting.
Significantly improving both the developer and customer experience, ChartIQ accelerates time to market, streamlines daily workflows, and offers the most modern and sophisticated UI in finance. When risk is high, ChartIQ is the industry's vendor of choice - just ask Fidessa, NASDAQ, and GAIN Capital.
ChartIQ is based out of Charlottesville, Virginia, with offices in New York, London, and Cyprus. Founded in 2012, ChartIQ has a global customer base with over 150 firms represented.