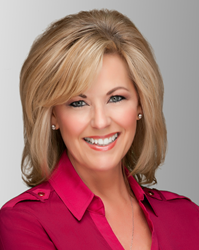 In today's market an Agent must be globally connected and able to provide world class marketing
Newport Beach, California (PRWEB) April 05, 2017
National Association of Realtors announced 2016 membership at 1,233,704 members nationwide. That number represents the highest membership has been since the year the market crashed in 2007. With the market saturated with licensees, awards have become one way to identify the top professionals who are active and achieving results for Clients.
Local Newport Beach Real Estate Agent, Paula Pelton was recently awarded the prestigious International President's Circle award by Coldwell Banker. The award recognizes Paula's success in real estate sales that places her among the top 6% of over 88,000 agents worldwide.
From her Fashion Island Office in Newport Beach, Pelton specializes in the Local and Global Luxury Real Estate market. Paula is a Coldwell Banker Previews International Luxury Home specialist. Her dynamic support team able to provide concierge services to her Clients who are raving fans of her work. "Paula is the consummate professional," says CPA and UCI Professor, Patricia Wellmire. "She brings the best of both people skills and business savvy to the table in helping her clients attain their real estate goals."
Paula credits her support team for her success. "In today's market an agent must be globally connected and able to provide world class marketing," says Pelton. "My associates in 49 countries around the world connect me to International Buyers. My marketing team in Beverly Hills allows me to create absolutely the best marketing in the world so my Listings get extraordinary exposure worldwide."
Referrals from agents and to agents in other cities and other countries are also at the core of the Pelton Team success. "Paula is the professional's professional," Says Coldwell Banker Manager Debbie Lewandowski. "Agents respect her knowledge and expertise and clients rave about her transactional finesse and personal care."
With 1 out of 5 new residents in Southern California coming from other countries, The Pelton Team is laser focused on the cities and countries who supply buyers for Southern California homes. "While local neighborhood agents market to the neighborhood to get their next listing, we're focused on marketing our listings to buyers in areas of the world where the best buyers are coming from," says Pelton. A proprietary technology allows Pelton Team to access multiple big data sources to generate a potential buyer profile for each of their listings. This technology allows them to focus highly targeted advertising to that specific demographic or location.
Pelton Team considers advertising the key to helping Home Owners sell their home at a higher price in less time. "We access a list of Ultra High Net Worth Individuals (UHNWI) around the world. These individuals are willing and able to pay the most for a Newport Beach home. It is our access to these buyers that helps sellers get more for their home in a shorter time."
Innovation, Technology, and New Media are at the core of the Pelton Team strategy due to the influence of Team Leader Tom Pelton, an industry leader in real estate marketing. "It's not enough to be tech savvy or connected online. We are a team with unique solutions that help us get extraordinary results for our Clients."