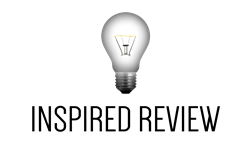 The company's net revenue has grown by around 100% year over year since 2013 and EBITDA margins also have significantly grown.
New York, NY (PRWEB) April 04, 2017
Inspired Review, a leading provider of Document Review and eDiscovery services to corporations, law firms and government entities, announced today that it achieved record sales and profit performance for the first quarter of 2017 and anticipates an even greater Q2. This record start is the company's fourth consecutive year of substantial growth and and is an indication that Inspired will have its best year since it was founded in 2013.
"The Inspired Team is off to the races for another outstanding year," said Inspired Review's Founder and CEO Michael Dalewitz. "We continued to expand our formal relationships with many corporate and law firm clients. Our focus on innovation, risk minimization, cost effectiveness, and execution motivated many of our clients to reward us with a larger share of their business. We continued our expansion of our VDR (Virtual Document Review) Services and also worked on multiple HSR Second Request projects."
Dalewitz noted that the company's net revenue has grown by around 100% year over year since 2013 and EBITDA margins also have significantly grown. Newly generated clients are also expanding at a record rate.
"We opened 2017 with a solid pipeline of new clients and large projects," said Karl Schieneman, Inspired Review's Co-CEO. "Entering 2017 we have plans to keep on expanding our remote document review offering with enhanced data security and based on client feedback, more advances in ReviewRight™, our proprietary Document Review Testing and Metrics Platform that allows us to select top-tier candidates across the nation and deploy them in a very short time period."
About Inspired Review:
Founded in 2013 by recognized legal expert, CEO, Michael Dalewitz, Esq., Inspired Review is the most groundbreaking document review firm in the legal industry. With advances in data security and skills testing and metrics technology, Inspired Review has built the largest network of highly qualified document review attorneys in the United States. Inspired Review ensures the defensibility of your review and minimizes the risk of error through statistically validated quality control, developed in-depth validation and targeted search methodologies. Inspired Review is also very concerned with igniting change in the world by giving back. A percentage of all the company's profits are donated to a monthly sponsored charity.