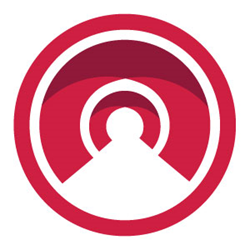 Frederick, Maryland (PRWEB) April 05, 2017
Clark Consulting + Coaching, LLC announces a new location in the carriage house at Delta Holistic Therapy Center at 245 W. Patrick Street, Frederick, MD 21701.
Catharine Clark, MS, CNS, LDN is a licensed, board certified clinical nutritionist and former corporate executive with a passion for wellness. Delta Holistic Therapy Center is an association of independent practitioners located within Frederick's historic district.
"We are delighted to add nutrition services to our multidisciplinary therapy center," said Lori Leitzel Rice, Delta's founder. "Catharine and her approach to nutrition expands our clients' options for wellness, adding to our vibrant community of practitioners offering acupuncture, craniosacral therapy, massage, rolfing, psychotherapy, and yoga." http://deltaholistic.com/contact.html
Good nutrition isn't new but Clark's approach is different. "Changing the way you eat is difficult, otherwise, we'd all have the perfect diet," said Clark. "I try to meet people where they are and suggest changes that work within the person's specific situation and needs." When Clarks says she meets people where they are, she means that literally. In addition to Delta's carriage house, Catharine makes house calls.
"It can be really helpful to visit someone's living space, to see what they have going for them and what they may have working against them. For example, I might say, 'that's a great spot to put your fruit for an easy snack, or let's check the ingredients listed on the box,'" said Clark. "It's also fun to point out things someone is doing well." In addition, many individuals have mobility issues, which are eliminated by a home visit, and add a welcome dimension to healthcare accessibility for the local community.
Clark Consulting + Coaching, LLC is a Frederick, Maryland based company that provides Nutrition, Wellness and Change Management services to individuals, groups and companies. Catharine Clark translates cutting-edge research into clinical practice to provide effective public health interventions. For more information on Clark Consulting + Coaching, please call 804-397-9212 or visit http://www.clarkconsultingandcoaching.com or send an email to Catharine(at)ClarkConsultingandCoaching.com.