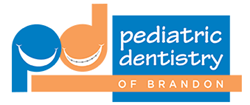 Brandon, FL (PRWEB) April 04, 2017
Dr. Jorge Torres is an accomplished pediatric dentist in Brandon, FL, who now accepts new patients to receive in-house, customized mouth guards with or without a referral. Dr. Torres is raising awareness of how important it is for children who participate in sports to wear mouth guards to protect their oral health and reduce their risk of injury. According to a study conducted by the University of North Carolina School of Dentistry, over 20,000 oral injuries can be prevented each year if mouth guards are used. Each mouth guard is made with leading technology and customized to fit the wearer's mouth comfortably.
The American Academy of Pediatric Dentistry recommends children wear mouth guards if they participate in sports in order to protect their oral health. Parents of young children who play sports do not always realize how quickly and easily teeth can become damaged in the event of a fall or other sports injury. Contact sports are especially risky for oral health, but steps can be taken to protect the teeth and reduce the severity of certain injuries that might otherwise cause significant harm to the mouth and head. Dr. Torres is an experienced pediatric dentist in Brandon, FL who recommends that all parents of young children bring their children in for a custom-fitted mouth guard. Custom mouth guards are recommended over their generic counterparts because they feel more comfortable in the mouth, make it easier for young athletes to speak and breathe easily, and are less likely to fall out.
In addition to protecting the teeth, custom mouth guards reduce the risk of other injuries commonly experienced during sports, including jaw dislocation, concussions and facial bruises or cuts. This thorough protection is due to the ability of a properly-fitting mouth piece to absorb shock protecting the face and teeth from absorbing the brunt of the force. Children who develop a habit of wearing mouth guards during sports are more likely to continue this healthy habit into adulthood.
Dr. Torres advises parents of young athletes to make an appointment at his practice to receive a customized mouth guard. Kids have the option to choose the colors of their own mouth guards, which makes the process more fun and rewarding. Appointments with this compassionate pediatric dentist in Brandon, FL can be arranged by calling Pediatric Dentistry of Brandon at 813-321-4432.
About the Doctor
Dr. Jorge Torres is a pediatric dentist offering personalized dental care for patients in Brandon, FL. Dr. Torres and his team at Pediatric Dentistry of Brandon, provide a wide range of services and are committed to high quality, professional care through the use of laser dentistry and other advanced techniques. To learn more about the services offered by Dr. Torres please visit his website at http://www.pedodentbrandon.com or call (813) 321-4432 to schedule an appointment.