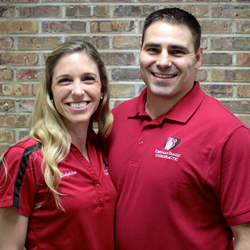 "Chiropractic care in pregnancy is vital to the normal physiological function of both mother and baby in pregnancy and birth" Dr. Ohm
Barrington, Illinois (PRWEB) April 27, 2017
Can chiropractic turn a breech baby? Can chiropractic allow the baby to do what nature intends it to do? Are mothers responsible for the breech position of the babies? What can mothers do about a breech baby and how can chiropractic help?
The Webster Technique is becoming the buzzword among many moms groups on social media. Moms have to be educated that they do have options if their baby is breech and the Webster Technique is an excellent choice. Don't let your medical doctor tell you their is nothing you can do or talk you into rough invasive pushing techniques. The better option is the Webster Technique which has a very high success rate in turning breech babies and is very mild and gentle.
What is the Webster Technique? Webster is a specific chiropractic pelvic analysis and adjustment. The goal of the adjustment is to reduce the effects of pelvic misalignment and to restore normal function and balance in the pelvis. Not only can pelvic misalignment lead to a breech situation but it can also lead to difficult labor for the mother like dystocia. Dystocia, as defined by William's Obstetrics, is caused by inadequate uterine function, pelvic misalignment, and baby malposition. Preliminary research is indicating that chiropractic adjustments using Webster Technique may have a positive effect on birth outcome by addressing these 3 causes of dystocia.
The American Pregnancy Association mentioned that during pregnancy mothers are subjected to many bio-mechanical, physiological, and endocrine changes causing postural adaptation. "Establishing pelvic balance and alignment is another reason to obtain chiropractic care during pregnancy... with a balanced pelvis babies have a greater chance of moving into the correct position for birth" avoiding breech presentation and/or posterior presentation. This is what chiropractors are trained in with the Webster Technique restoring normal physiological function with gentile adjustments. Mothers are not doomed to have a c-section which are extremely overused and traumatic and invasive for mother and baby. Research shows the benefit of going through the birth canal is huge for the baby to start their life off on the right track, this includes setting up their microbiome, immune system and bone structure for success.
Dr. Deignan (husband and wife team) have a family practice in Barrington, IL. They have 3 children of their own. They are members of the International Chiropractic Pediatric Association and Illinois Chiropractic Society.
For more information on the Webster Technique, prenatal care, and benefits of chiropractic care visit the website at http://www.mybarringtonchiropractor.com.
Follow the doctors on Facebook at Deignan Family Chiropractic, Instagram at deignan_family_chiropractic