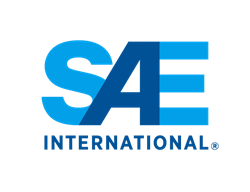 "AeroTech will showcase the best technical innovation, most compelling speakers and incredible insight that attendees and exhibitors can't get anywhere else. - Robert Ireland, Vice President of Aerospace for SAE International
(PRWEB) April 05, 2017
AeroTech Congress & Exhibition—SAE International's biennial gathering of 2,000 aerospace and engineering professionals from around the globe—has opened registration for its meeting at the Fort Worth Convention Center in Fort Worth, September 26-28, 2017.
The future of the aerospace industry will take flight at AeroTech, with innovations and practical applications of technology spanning the wide spectrum of air and space taking center stage. Key issues facing commercial, military, general aviation and unmanned aircraft including development of new aircraft, UAV technology, manufacturing and government regulation provide deep insight into the future of aviation.
"SAE International is excited to bring together thought-leading technical knowledge and a bustling exhibit floor to ensure profound discussion about the future of this rapidly changing industry," says Robert Ireland, Vice President of Aerospace for SAE International. "AeroTech will showcase the best technical innovation, most compelling speakers and incredible insight that attendees and exhibitors can't get anywhere else."
With Executive Leadership provided by Lockheed Martin, AeroTech serves as an essential gathering point and leading technical forum for industry leaders in fields from materials and manufacturing to avionics, power and propulsion. AeroTech brings the entire international aerospace community together for three impactful days of discovery, strategy and collaboration.
For more information, or to register: http://www.sae.org/events/atc/index.htm
About SAE International
SAE International is a global association committed to being the ultimate knowledge source for the engineering profession. By uniting over 127,000 engineers and technical experts, we drive knowledge and expertise across a broad spectrum of industries. We act on two priorities: encouraging a lifetime of learning for mobility engineering professionals and setting the standards for industry engineering. We strive for a better world through the work of our philanthropic SAE Foundation, including programs like A World in Motion® and the Collegiate Design Series™.
For more information: http://www.sae.org.
###