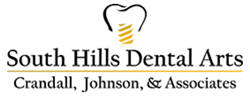 Upper St. Clair, PA (PRWEB) April 04, 2017
New patients with missing teeth in Upper St. Clair, PA, are now invited to receive Teeth-in-a-Day™ dental implants from Drs. Steven Crandall, Karen Johnson or Kathy Lopez, with or without a referral. Unlike traditional tooth replacement options, Teeth-in-a-Day implants can be placed during a single appointment and provide patients with immediate dental functionality.
A convenient alternative to dentures and bridges, dental implants are an ideal tooth replacement choice because they provide long-term functionality as well as a natural appearance. They are also impressively durable because they are anchored directly into the jaw bone. When properly cared for, implants are known to last for a lifetime without requiring replacement. Teeth-in-a-Day implants are even more convenient than regular implants because they eliminate the waiting time associated with traditional implant placement.
When Teeth-in-a-Day implants are placed, they are fused with the jaw bone, then attached to a temporary prosthesis. The entire procedure can be performed in a single office visit, which means that a patient can walk into his or her appointment with multiple missing teeth and walk out with a full set of attractive, functional teeth. After the implants have fully integrated into the jaw bone, the patient will return to the office to be fitted with a permanent prosthesis. Each new tooth is customized to the patient to ensure the best fit. The end result is a fully functional smile that looks natural.
Patients with missing teeth in Upper St. Clair, PA, are encouraged to consider dental implants as a tooth replacement option. Single implants are a great choice for one or a few missing teeth, while Teeth-in-a-Day implants are often recommended when several teeth are missing or when an entire arch of teeth needs to be replaced. Patients can schedule a tooth replacement appointment with Drs. Crandall, Johnson or Lopez by calling 412-833-6166.
About the Doctor
Dr. Steven Crandall is a dentist offering individualized dental care to patients in the Upper St. Clair, PA and Pittsburgh, PA areas. Dr. Crandall graduated from the University of Pittsburgh School of Dental Medicine and offers experienced dental implant, TMJ, and Invisalign® treatments along with a wide variety of other services at his two office locations. Dr. Crandall and the entire team at South Hills Dental Arts, understand the importance of learning the most cutting-edge treatment techniques to ensure each patient receives effective and comfortable treatment. To learn more about Dr. Crandall and the services he offers, please visit his website at http://www.southhillsdentalarts.com. To schedule an appointment at his Upper St. Clair office call (412) 833-6166 or (412) 922-9292 for his Ingram Crafton office location in Pittsburgh, PA.