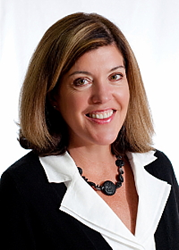 Avon, OH (PRWEB) April 04, 2017
Parents with children who suffer from teeth grinding, or bruxism, in Avon, OH, can now turn to Dr. Carolyn B. Crowell, Dr. Charissa McCune and Dr. Maria Ramirez for treatment with or without a referral. This respected team of pediatric dentists understand the toll bruxism can take on a young patient's oral health and are dedicated to ensuring that all patients receive the care they need.
Bruxism is the medical term for grinding of the teeth. This condition can involve gnashing, grinding and clenching of the jaw, which can result in harmful symptoms and future issues if left untreated. Although it may seem alarming, the condition is common in children with most outgrowing the habits as they age. However, two or three out of 10 pediatric patients will maintain the habit and require the care of a skilled pediatric dentist.
Parents may be unaware that their children have a problem with bruxism until they hear them grinding their teeth while they sleep. Children and parents may also notice that the teeth are starting to wear down, or appear to become shorter. This wear on the tooth enamel can be mild and require no treatment, or can progress to severe cases where the wear is excessive and intervention must occur to avoid cavities and long-term damage. If severe cases go untreated or undetected, it can also cause facial pain, TMD (temporomandibular joint disorder), malocclusion or jaw pain.
Parents of children with bruxism in Avon, OH, who would like to learn more about the condition from pediatric dentists are invited to contact the doctors' office to schedule an appointment by calling 440-934-0149.
About the Practice
Dr. Carolyn B. Crowell, DMD & Associates is a dental practice offering pediatric dentistry and orthodontics to patients in Avon, Ohio. Dr. Carolyn B. Crowell is a pediatric dentist and a Diplomate of the American Board of Pediatric Dentistry as well as a Fellow of numerous organizations including the Academy of Pediatric Dentistry. Dr. Charissa McCune is an experienced orthodontist who is a member of the American Association of Orthodontics, among other prestigious dental organizations. Dr. Maria Ramirez is a pediatric dentist who specialized in Children's Dentistry at MetroHealth Medical Center Pediatric Dental Clinic in Cleveland. Drs. Crowell, McCune and Ramirez offer the latest in pediatric dentistry and orthodontics including laser dentistry in order to provide each patient experienced, comfortable and trusted care. To learn more about the doctors or the services they offer, visit their website at http://www.drcrowell.com or call 440-934-0149 to schedule an appointment.