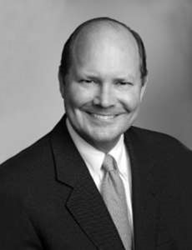 (PRWEB) April 05, 2017
The Haute Living Real Estate Network (HLRN) of Hauteresidence.com is proud to recognize Walter M. Bering as prominent real estate professional and the network's newest partner. HLRN unites a distinguished collective of leading real estate agents and brokers, highlighting the most extravagant properties in leading markets around the globe for affluent buyers, sellers and real estate enthusiasts.
About Walter M. Bering:
Just as the best houses are, successful Realtors are built on a strong foundation, and that's why so many buyers and sellers choose Walter M. Bering to represent them in the purchase or sale of their most precious commodity, their home. At the pinnacle of a real estate career that spans more than 38 years, Bering was a Top Producer for Martha Turner Sotheby's International Realty in 2007, 2011, and 2013. For well more than a decade, he has consistently been among the company's top 10 producers, a consistent Circle of Excellence Award winner, a member of the Hall of Fame, and a member of the Pinnacle circle. Year after year, the Houston Business Journal recognizes him as one of the Top 25 Individual Realtors in the City of Houston.
Bering specializes in Houston's most prominent neighborhoods, including River Oaks, Tanglewood, West University, Southampton, Bellaire, and the Memorial Villages. In order to service his client's needs in the country, he has expanded his market to include the town of Round Top and surrounding areas.
In a sense, his real estate career reaches back six generations to the first Berings who emigrated from Germany in the 1840s. The family arrived in Galveston and then Houston via the bayou, intending to take an oxcart on to Llano County. "The story goes," says Walter, "that either the wagon broke, or the ox did not understand German, so the family settled in Houston."Whatever the reason, it was a fortuitous beginning for a family career in Houston real estate.
The Berings purchased a farm in what is now West Houston for 50 cents an acre, bordered by dirt roads which, today, are Westheimer Road, Post Oak Boulevard, Voss Road, and Interstate Highway 10. The family was instrumental in the expansion of Houston's western suburbs, planning and developing subdivisions in the Memorial area and several sections of Tanglewood, areas where Bering built his early real estate career.
Some of his first memories are of the realty business started by his grandfather and father as Bering Realty Corp. As a teenager, Bering mowed the lawns of the company's listings and served as the company janitor. "As a child, I learned my first telephone skills when the office telephones would roll over to our house after hours," he says. After graduating from Tulane University in 1979, Bering joined the family firm, becoming a top sales agent as well as the office manager, relocation director, and eventually, the designated broker. Bering's 16 years of experience at Bering Realty Corp. were excellent training for his successful career at Martha Turner Sotheby's International Realty.
To learn more, visit Walter M. Bering's Haute Residence profile: http://www.hauteresidence.com/member/walter-m-bering/