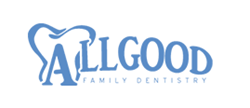 Midlothian, VA (PRWEB) April 04, 2017
People interested in receiving a full mouth reconstruction or smile makeover in Midlothian, VA, can now visit Drs. Ashlyn Price and Autumn Mayers. The doctors are currently accepting new patients to their leading-edge dental practice, Allgood Family Dentistry, with or without referrals for a full range of procedures, from dental implants to gum disease treatment. With these treatments, the doctors can transform the appearance and health of their patients' smiles for years or even a lifetime.
Drs. Price and Mayers provide various services to help their patients address aesthetic issues that have arisen due to injuries, oral infections or other factors. The doctors offer long-term solutions for people who have lost teeth, including dental implants and implant-supported dentures, which are implanted in the jaw to offer the functionality of real teeth. The doctors also help patients improve their smiles with discreet, clear Invisalign® braces; crowns that protect damaged teeth and improve their appearance; and bridges to replace missing teeth. In addition, with bone grafting, gum grafting, periodontal contouring and gum disease treatment, the doctors can create healthy, balanced smiles that are free of gum recession, bleeding and inflammation.
Completing a full smile makeover in Midlothian, VA, at one dental practice can offer multiple benefits for patients. Drs. Price and Mayers ensure that all needed treatments are planned in coordination to reduce delays, promote a faster recovery time and eliminate unnecessary dental visits. Allgood Family Dentistry also offers a variety of financing options to enable patients to complete comprehensive treatment plans that meet all of their needs.
Current and prospective patients who are interested in receiving a smile makeover in Midlothian, VA, are encouraged to schedule consultations with the doctors by calling 803-739-0000 or visiting their website at http://www.allgoodfamilydental.com. Patients may also visit the website to learn more about the benefits of dental implants, Invisalign®, gum disease treatment and other procedures offered at Allgood Family Dentistry.
About the Practice
Allgood Family Dentistry is a general dental practice offering personalized dental care to patients in Midlothian, VA. Drs. Ashlyn Price, Autumn Mayers and Ron Adelman offer experienced and highly-trained dental care for a variety of dental services including dental implants, Invisalign®, cosmetic dentistry, periodontal care and TMJ disorder treatment. The entire team at Allgood Family Dentistry makes each patient's needs their first priority and takes the time to build a relationship with their community. To learn more about Drs. Price, Mayers and Adelman, visit their website at http://www.allgoodfamilydental.com or call 803-739-0000 to schedule a personalized consultation.