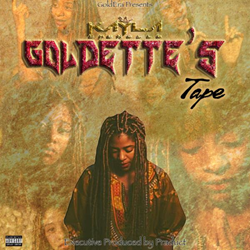 Sacramento, CA (PRWEB) April 05, 2017
Breaking on to the scene for 2016, Kayla Chenelle is exactly what the game needs in the form of strong & lyrically sophisticated female artist. Without exerting any amount of arrogance, Kayla Chenelle is a unique artist that has the ability to draw her audience in and command their attention. Speaking humbly, she understands the expectations of a female artist in today's game and consciously denies the industry standard in presenting her own character.
Rebellious by nature and coming up with an introverted personality, there was never an expectation of fame or popularity as a motivation to begin her career as an artist. It all began with a poetic device as a means of expression and a background in singing. After embracing her roots, the decision to turn to music was met with an unexpected receptiveness that seamlessly intertwined her underlying motivation and surprising success.
Over 2 years later, Kayla Chenelle, the artist, is in full effect with an EP titled, "A We$t Coast Dream" out now. She draws her inspiration from classic west coast rappers such as 2Pac, not solely for the presence felt when heard over an instrumental but more importantly for the representation of their hometown and the encompassing swagger and lifestyle that accompanies the west coast.
It's deeper than hashtags and ad libs, it's about embracing the positivity of the lifestyle and spreading the message of "real" throughout each and every piece of art Kayla manufactures. Regardless of if the song is a "turn up" track or a "feel good" piece, Kayla Chenelle will promote 100% real music, authenticated with a west coast presence not typically seen by today's artists.
Critical reception is key towards her progress as an artist. Kayla embraces the reception of listeners and fans as a pseudo-measurement towards how well a track is completed. Admittedly still in an experimental phase as an artist, she plans to incorporate more rhythmic harmonies and expressive values on upcoming projects.
Most recently, Kayla released her latest mixtape project "Goldette's Tape", which features 10 tracks and is currently available to stream and download on Coast 2 Coast Mixtapes.
About Coast 2 Coast Mixtapes:
Coast 2 Coast Mixtapes are the most widely distributed mixtapes in the world, with over 100 million downloads/plays generated by over 300 volumes officially hosted by major artists. Coast 2 Coast has a solid reach in the new music industry with a digital magazine, DJ coalition, industry tips blog, yearly convention, and more. Coast 2 Coast Mixtapes represents a unique opportunity for artists of all urban genres, from major to indie. For more information, visit http://www.coast2coastmixtapes.com