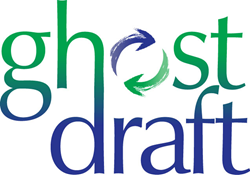 Customer experience is at forefront the insurance industry, and now more than ever, carriers need a better way to correspond and interact with customers.
Toronto, ON (PRWEB) April 04, 2017
GhostDraft, an innovator in document automation and customer communications, announced today it has established a business relationship with DocVentive, a leading expert in document publishing, forms, and archive services. The partnership delivers a comprehensive, powerful CCM solution that is cloud enabled to the North American insurance market, especially carriers looking to migrate from legacy systems that are no longer supported.
With decades of industry experience, DocVentive is an authority in customer communications management (CCM) and publishing solutions. GhostDraft transforms the customer experience with dynamic and responsive customer communication generation and management.
"We see GhostDraft as a promising next-generation CCM solution," said Bill Favara, Managing Partner of DocVentive. "With GhostDraft's enterprise-class document composition and management capabilities and DocVentive's premiere consulting services, we can more efficiently and effectively help organizations leverage CCM technology to transform their business for the future."
"Customer experience is at forefront the insurance industry, and now more than ever, carriers need a better way to correspond and interact with customers," said Kurt Jackson, Executive Vice President of GhostDraft. "DocVentive has a proven track record implementing large, complex CCM solutions, and we are excited to partner with them to help customers easily create and modify forms and other customer communications."