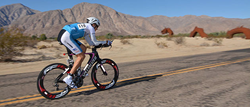 3089 miles across America
Salt Lake City, UT (PRWEB) April 11, 2017
Kevin Bespolka and 7 of his friends, Team CBT, have entered RACE ACROSS AMERICA 2017 to CYCLE FOR CAMERON.
They are cycling in memory of Cameron who died in a tragic accident 3 years ago. He was passionate about nature and in particular, birds. In his memory, his family have founded the Cameron Bespolka Trust, a charity set up to empower today's youth through love of nature.
Dented Brick Distillery and OTW Safety, will be sponsoring Team CBT in this year's Race Across America to support the Cameron Bespolka Trust. Dented Brick's CEO Marc Christensen and OTW Safety's President Leo Stanko, are 2 of Team CBT's racers as well as being sponsors.
"Leo and I are honoured to CYCLE FOR CAMERON. I have known Kevin for a very long time and he was one of the founding investors of OTW Safety in 1993. He has been a personal friend as well as a business partner and investor for many years. After Cameron's tragic loss, I am so proud to support and help the Trust raise awareness and funds in Cameron's memory."
Race Across America is the toughest in the world because of it's 3,089 mile length (longer than the Tour de France), the non-stop 24/7 racing, the mountain climbs totalling 176,000 vertical feet and on top of that, the desert sun heat beating down on you. The team will compete relay style around the clock. They will cross 12 States and four time zones, supported by an enthusiastic crew of volunteers helping with directions, food, logistics and support vehicles. The race starts on 17th June, 2027 in Oceanside, California and they will finish about 7-8 days later in Annapolis, Maryland.
For donations, please visit the Cameron Bespolka Trust website, cameronbespolka.com, and select Race Across America under Fundraising. Thank you to sponsors who are already support our cause: Napier Park Global Capital, Swarovski, Windsor, Chubb, and the Vissichio Family.
OTW Safety manufactures safety barricades for construction and special events. Dented Brick Distillery produces grain to glass vodka, gin, and rum.