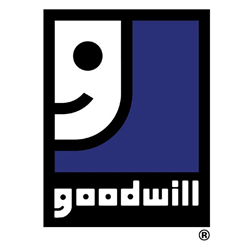 In order to achieve our mission of helping people and communities achieve their full potential through the power of work, we need the assistance of local and national leaders.
WASHINGTON, DC (PRWEB) April 06, 2017
Goodwill Industries International (GII) is pleased to recognize the president and CEO of Goodwill Industries of Arkansas (Little Rock), along with seven members of Congress, as the recipients of its annual advocacy awards. The awards identify efforts to advance the nonprofit organization's mission of helping people build careers and gain employment.
The honorees were announced on Wednesday, April 5, during a reception at the U.S. Capitol, as part of Goodwill's annual advocacy event.
Goodwill Industries of Arkansas President and CEO Brian Itzkowitz received the 2017 GII Advocacy Leader Award. As a leader in the community, he successfully advocated for the passage of a bill to establish adult education charter schools in Arkansas. An estimated 18 percent of Arkansas adults are without high school diplomas. The state ranks last in the nation among states for the percentage of adults who continue their education into post-secondary training. As a result of Itzkowitz's efforts, the Excel Center® at Goodwill Industries of Arkansas will become the first charter school of its kind in the state, enabling adults ages 19 and older to return to school and earn their high school diplomas.
Members of Congress who received GII's National Policymaker Awards include:

Rep. Tom Rice (R-SC) for supporting Goodwill and the AbilityOne mission.
Rep. Mark Sanford (R-SC) for listening to and advocating for individuals with disabilities in their attempts to find work.
Sen. Tim Scott (R-SC) for his efforts to battle poverty in his home state.
Rep. Marc Veasey (D-TX) for his innovative efforts to bring and keep good-paying jobs in North Texas.
Rep John Larson (D-CT) for his ongoing work to enhance job creation through federal programs.
Sen. Tim Kaine (D-VA) for his longstanding advocacy for Virginians with employment challenges.
Rep. Peter DeFazio (D-OR) for his 30-year track record of supporting the needs of Oregon's workers.
Each award winner was nominated by a local Goodwill organization and chosen by the Public Policy Committee of the GII Board of Directors.
"In order to achieve our mission of helping people and communities achieve their full potential through the power of work, we need the assistance of local and national leaders," said Jim Gibbons, president and CEO of Goodwill Industries International. "Goodwill is deeply appreciative of Brian Itzkowitz's work, and the tireless efforts of our Policymaker Award winners for enhancing the dignity and quality of life for people who seek a hand up rather than a handout."
Since 1902, Goodwill has been helping people find jobs, build their financial stability, earn paychecks, and enhance their skills. This work has helped millions of people build their careers and experience the pride and sense of community that work brings. Goodwill's job training services include help in writing résumés, career counseling, mock interviews and job interview advice, and dress etiquette. Goodwill also provides support services, including child care, financial education, mentoring and transportation as people need stability at home in order to succeed in the workplace. Last year, Goodwill placed 313,000 people in employment in the United States and Canada. In addition, more than 34 million people used computers and mobile devices to access Goodwill education, training, mentoring and online learning services to strengthen their skills.
About Goodwill Industries International
Goodwill Industries International (GII) is a network of 162 community-based, autonomous organizations in the United States and Canada with a presence in 13 other countries. GII is a 501(c)(3) nonprofit that is recognized by GuideStar with its Platinum Seal of Approval, the organization's highest rating for charities. GII was also ranked by Enso as the #1 brand doing the most good in the world, and was the only nonprofit brand rated in Forbes' 20 most inspiring companies for three consecutive years. Local Goodwill organizations are innovative and sustainable social enterprises that create job training programs, employment placement and other community-based programs by selling donated clothing and household items in more than 3,200 stores collectively and online at shopgoodwill.com®. Local Goodwill organizations also build revenue and create jobs by contracting with businesses and government to provide a wide range of commercial services, including packaging and assembly, food services preparation, and document imaging and shredding. To learn more, visit goodwill.org.
For more information or to find a Goodwill location near you, use the online locator at Goodwill.org or call (800) GOODWILL. Follow us on Twitter: @GoodwillIntl and @GoodwillCapHill, and find us on Facebook: GoodwillIntl or Instagram: GoodwillIntl.