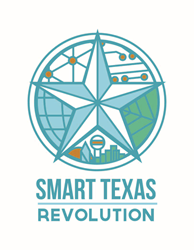 Dallas, TX (PRWEB) April 05, 2017
The Dallas Innovation Alliance (DIA), a 501c(3) Public-Private Partnership dedicated to the design and execution of a smart city strategy for Dallas, is hosting the Smart Texas Revolution at Earth Day Texas, a two-day conference April 20-21, including a first-of-its-kind expo allowing attendees to experience elements of "A Day in the Life" of a smart city. Day 2 will include a specialized workshop facilitated by the Smart Cities Council, with the ultimate goal of creating an aligned statewide strategy for a Smart Texas.
The DIA works from the definition that a smart city is one that leverages social, technological and data initiatives to create economic growth, resource efficiency, and most importantly, improves quality of life. The global smart city market is estimated to hit $1.4 trillion by 2020.
The Smart Texas Revolution will draw on best practices from cities across the country. The goal is to educate and activate cities across Texas on how to structure and execute a smart cities strategy. Speakers will hail from public, private and civic-centered leadership from cities across the country, including Austin, Charlotte, Dallas, Houston, San Antonio, San Diego and beyond. Topics include energy, data, cybersecurity, equity, mobility, water, procurement, financing and academic partnerships.
"Through discussions with cities across Texas, it was clear that a dedicated conference focused at the state level was a core need to advancing smart city strategies for cities large and small," stated Jennifer Sanders, Executive Director of the Dallas Innovation Alliance. "Our goal is to create an event that brings value and comprehensive information to cities in a way that is accessible both geographically and from a cost perspective. Very few states are embarking on a state level strategy, and we believe Texas is well positioned to lead."
The Details:
Date: April 20-21, 2017
Time: 8:00 am – 6:00 pm
Location: Fair Park in Dallas, Texas
Who Should Attend: City representatives across operations, information technology, data, sustainability and beyond; regional and state agencies focused on strategy, planning, mobility and infrastructure; civic organizations; academia and research entities; corporations; and citizens interested in the smart cities movement.
Registration: Details are available at: http://www.dallasinnovationalliance.com/smarttexasrev or http://www.smarttexasrevolution.eventbrite.com. A limited number of discounted tickets have been released with the code: STRLimited
Current Speakers Include:

Richard Sear, Partner and SVP - Visionary Innovation & Smart Cities, Frost & Sullivan
Bill Schrier, Senior Advisor, FirstNet
David Graham, Deputy Chief Operating Officer, City of San Diego
Bill Finch, Chief Information Officer, City of Dallas
Jose de la Cruz, Chief Innovation Officer, City of San Antonio
Theresa O'Donnell, Chief Resiliency Officer, City of Dallas
Kansas City – Herb Sih, Managing Partner, Think Big Partners
Bill Fulton, Director, Kinder Institute for Urban Research, Rice University
Dr. Shima Hamidi, Director, Institute of Urban Studies, University of Texas - Arlington
Lane Becker, 18F – General Services Administration (GSA)
Kristie Chin, UT-Austin Transportation Research Center
Gert Christen, Partner, City Innovate Foundation
Carlos Torres, Managing Director, Smart City Capital
Bart Bohn, Austin Technology Incubator
Amy Aussieker, Executive Director, Envision Charlotte
Hank Habicht, US Water Alliance and Sun to Water
Thomas Bamonte, Manager, Automated Vehicles, NCTCOG 
Christof Spieler, METRO Board and VP/Director of Planning, Huitt-Zollars
Kathleen Baireuther, Manager – Mobility Transformation, Rocky Mountain Institute
Nevin Grinnell, DART [Dallas Area Rapid Transit]
Eddie Block, Senior Attorney, CISO, Gardere; former CISO, State of Texas
John Ansbach, General Counsel of General Datatech
Ted Lehr, PhD., Data Architect, City of Austin
Jeff Reichman, Founder, SketchCity
Jay Boisseau, President, Austin CityUP
Robert Kent, Director, Trust for Public Land
Sheila Holbrook-White, Resource Development Director, MHMR Tarrant County
Leandre Johns, External Affairs Lead for Texas, Arkansas, and Oklahoma, Uber
The Smart Texas Revolution is hosted by the Dallas Innovation Alliance and Earth Day Texas; supported by the Smart Cities Council, Billingsley Company, ParkHub, Philips and Telensa. The Texas Tribune is a media partner of the Smart Texas Revolution.