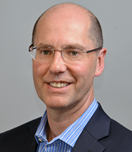 BETHESDA, MD (PRWEB) April 05, 2017
Abt Associates has named Jorge Elguera as the company's Chief Information Officer. Elguera has more than 20 years of experience building high-performing technology teams in the U.S. and internationally.
Most recently, he served as a CIO and managing director at Hartman Executive Advisors, a technology advisory firm. He was responsible for the operation and development of the commercial and higher education practice – the firm's largest business unit.
Prior to this, he spent a decade at a global higher education company Laureate Education, where he was CIO. There, he led all global technology, as well as business integration, and helped grow the company's online business to $1 billion. He also successfully implemented several complex, multi-country enterprise resource planning systems.
"As our clients embrace more technology-based, complex data solutions and our global workforce becomes increasingly mobile, Jorge's leadership and experience leveraging technology platforms around the world will help us better collaborate and drive business results," said Abt President and CEO Kathleen Flanagan.
Early in his career, Elguera helped launch the first wireless messaging company in South America, Skytel Argentina. He also led a consulting practice focused on telecommunications for Oracle Corporation.
He holds a Master of Business Administration in global leadership from the University of Texas and a Bachelor of Science in electrical engineering from the Universidad de Buenos Aires in Argentina.
About Abt Associates
Abt Associates is a mission-driven, global leader in research and program implementation in the fields of health, social and environmental policy, and international development. Known for its rigorous approach to solving complex challenges, Abt Associates is regularly ranked as one of the top 20 global research firms and one of the top 40 international development innovators. The company has multiple offices in the U.S. and program offices in more than 40 countries. http://www.abtassociates.com