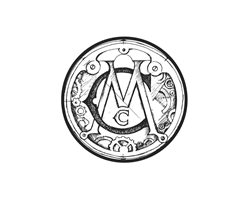 We have been looking forward to entering our spirits for a long time and are honored to receive medals for all three of our spirits
(PRWEB) April 06, 2017
McClintock Distilling earned medals for all three of their spirits at the American Distilling Institute Annual Craft Spirits Awards this year. The local distillery won a silver medal for the Forager Gin and bronzes for both the Maryland-Heritage White Whiskey and the Epiphany Vodka. The awards were presented as a part of the ADI conference held in Baltimore this year and was attended by over 1,600 people. This is the first competition McClintock Distilling has entered since opening in December of last year.
Hundreds of distilleries and thousands of spirits were entered into the competition this year. In their respective categories, The Forager Gin placed in the top 8 in the country, the Epiphany Vodka placed in the Top 10 in the country, and the Maryland-Heritage White Whiskey placed in the top 10 in the country.
Distillery Owner, Tyler Hegamyer was on hand to receive the awards on Tuesday.
"We have been looking forward to entering our spirits for a long time and are honored to receive medals for all three of our spirits", shares Tyler Hegamyer, owner of McClintock Distilling
The 2017 ADI awards were open to Independently-owned American and International craft distillers, blenders, bitters makers, and producers of aperitifs & fortified wines. The judging panel was composed of 32 distillers, journalists, bar owners, bartenders, retailer, wholesalers, distributors and importers from across the world. All tasting was done blind under a strict set of protocols set by the American Distilling Institute.
Learn more at http://www.mcclintockdistilling.com. If you would like more information about this topic please contact Braeden Bumpers at 202-557-9914 or email at braeden(at)mcclintockdistilling(dot)com.
# # #
McClintock Distilling, a craft distillery located in Frederick, Maryland, offers vodka, gin, and whiskeys distilled from organic certified grains. McClintock Distilling strives to maintain a sustainable and locally sourced business with a focus on product quality, environmental impact and community betterment. McClintock Distilling is committed to bringing the McClintock experience to all of our customers through every drop. For more information please visit http://www.mcclintockdistilling.com.